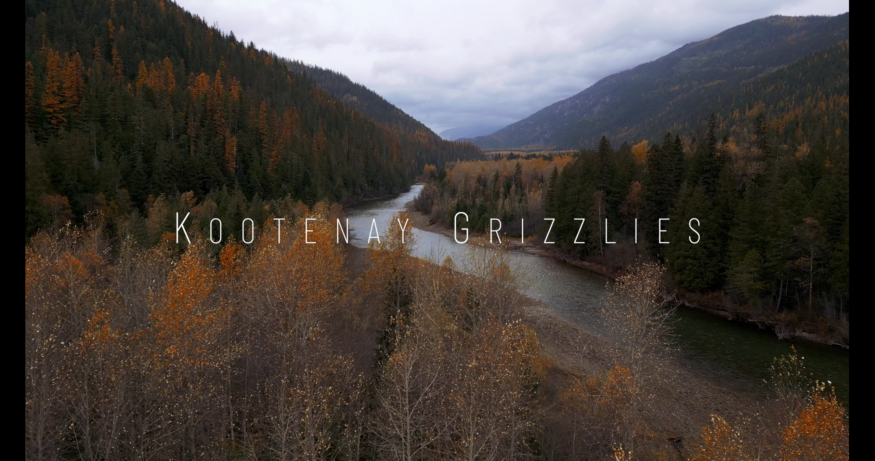 Kootenay Grizzlies
a short film by Jesse Schpakowski
A local videographer spends 4 days in the Kootenay wilderness observing grizzlies in the Lardeau valley during spawning season.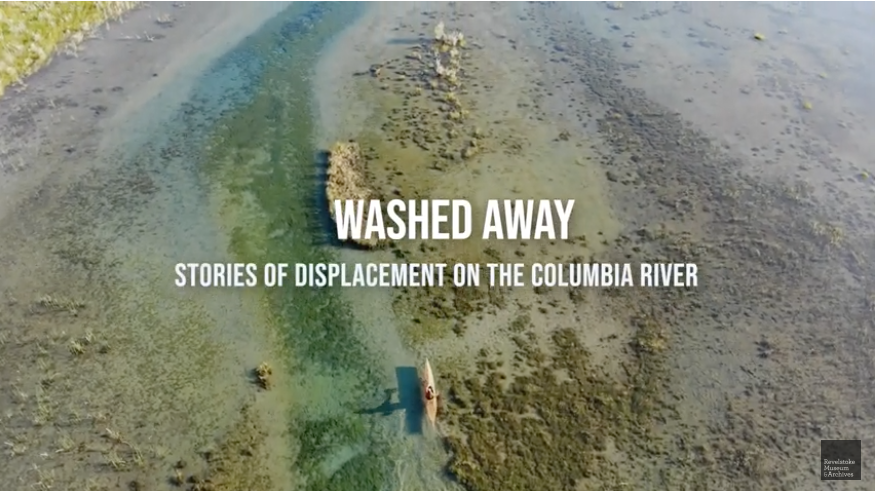 Washed Away
a film by Agathe Bernard
This film dives beneath the surface to explore the impacts of the Columbia River Treaty on the valley south of Revelstoke.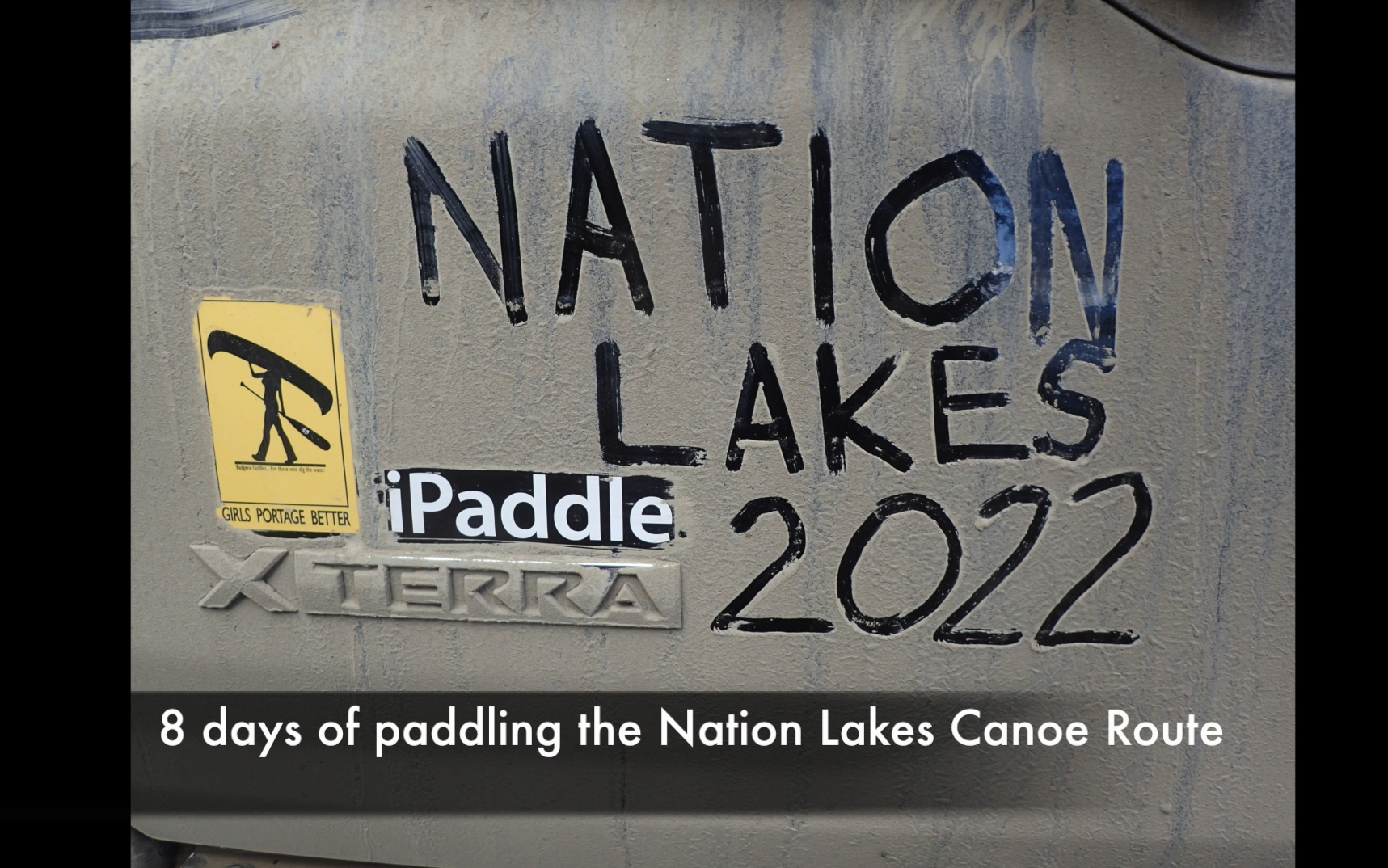 Nation Lakes 2022
a slideshow by Erica Momeyer
This slideshow follows local adventurer Erika Momeyer on an 8 day solo canoe trip on the Nation Lakes Canoe Route.
Yours Truly
a short film by CK9 Studios
This short film captures the hunt for powder, pillows and big lines through the lens of Cole Richardson's signature creativity and style.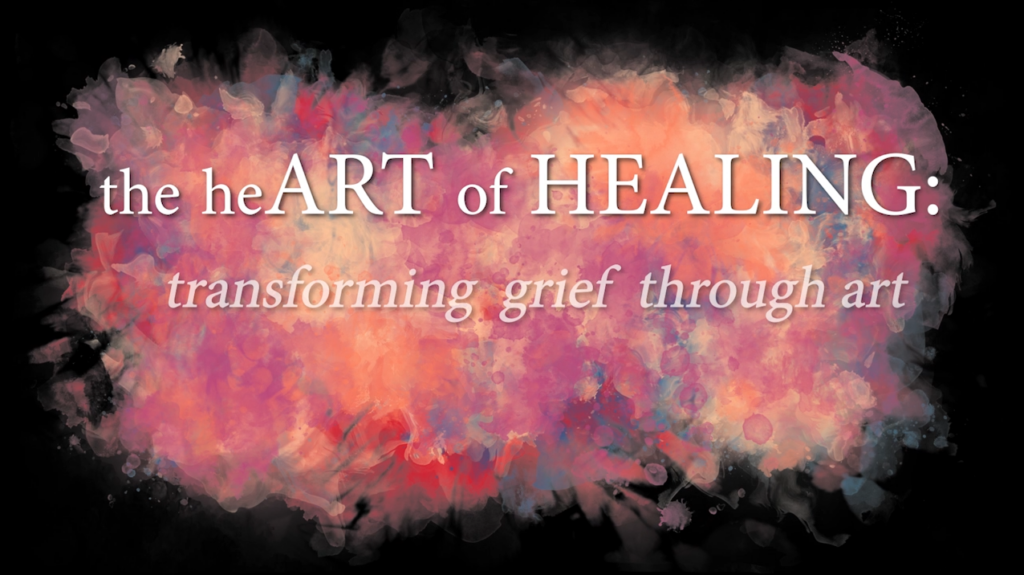 The Heart of Healing
a short film by Nancy Rosenblum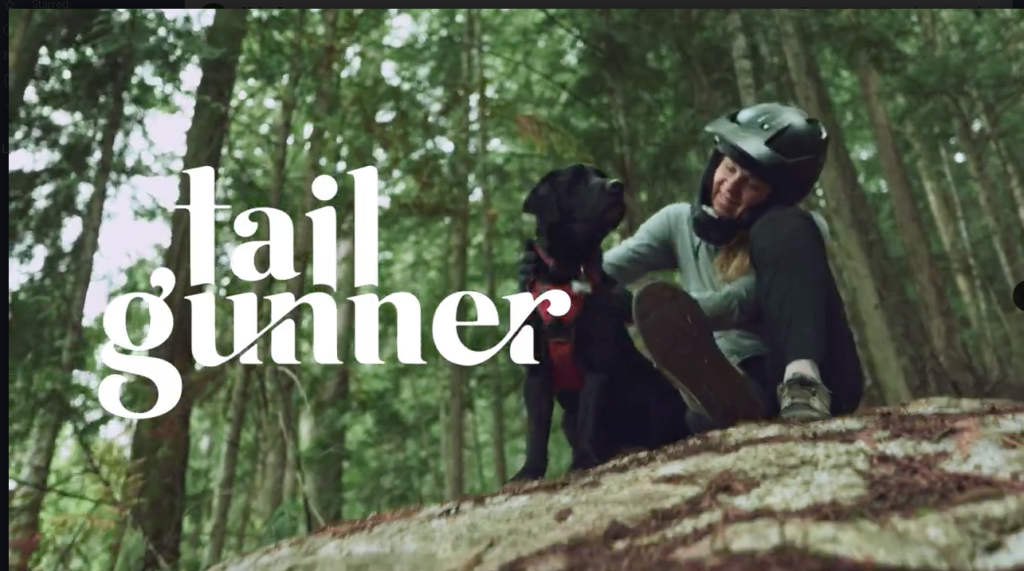 Tail Gunner
a short film by Aidan Croskrey
Kirsten Van Horne is an absolute weapon on a bike. It's no surprise her dog Maggie is as well. With no lack of trails in the area, this pair keeps their morning walks interesting every day.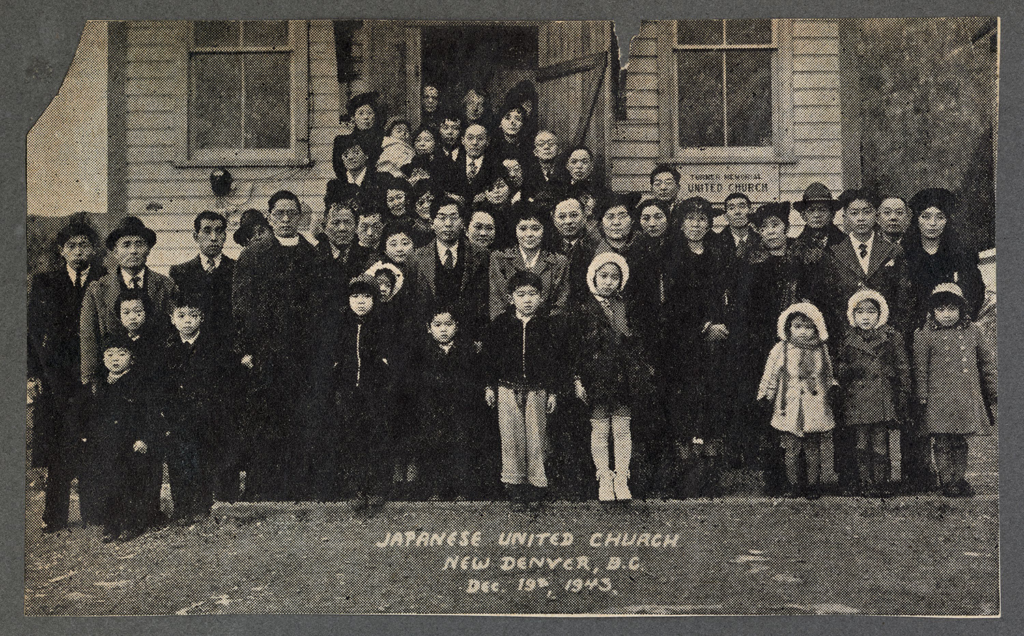 Nomoto – a BC Tragedy
a short film by Chad Townsend
How did one of the first Japanese Canadian UBC graduates, Kyuichi Nomoto, until 1942 a successful Steveson church minister, suffer a breakdown deep in the BC interior and die just two years later back in the Vancouver area from where his community had been displaced?
Home Ice
a slideshow by Daniel Hellyer
Ice can appear in myriad form, textures, and colors. Home Ice takes a close look at the beauty of frozen water.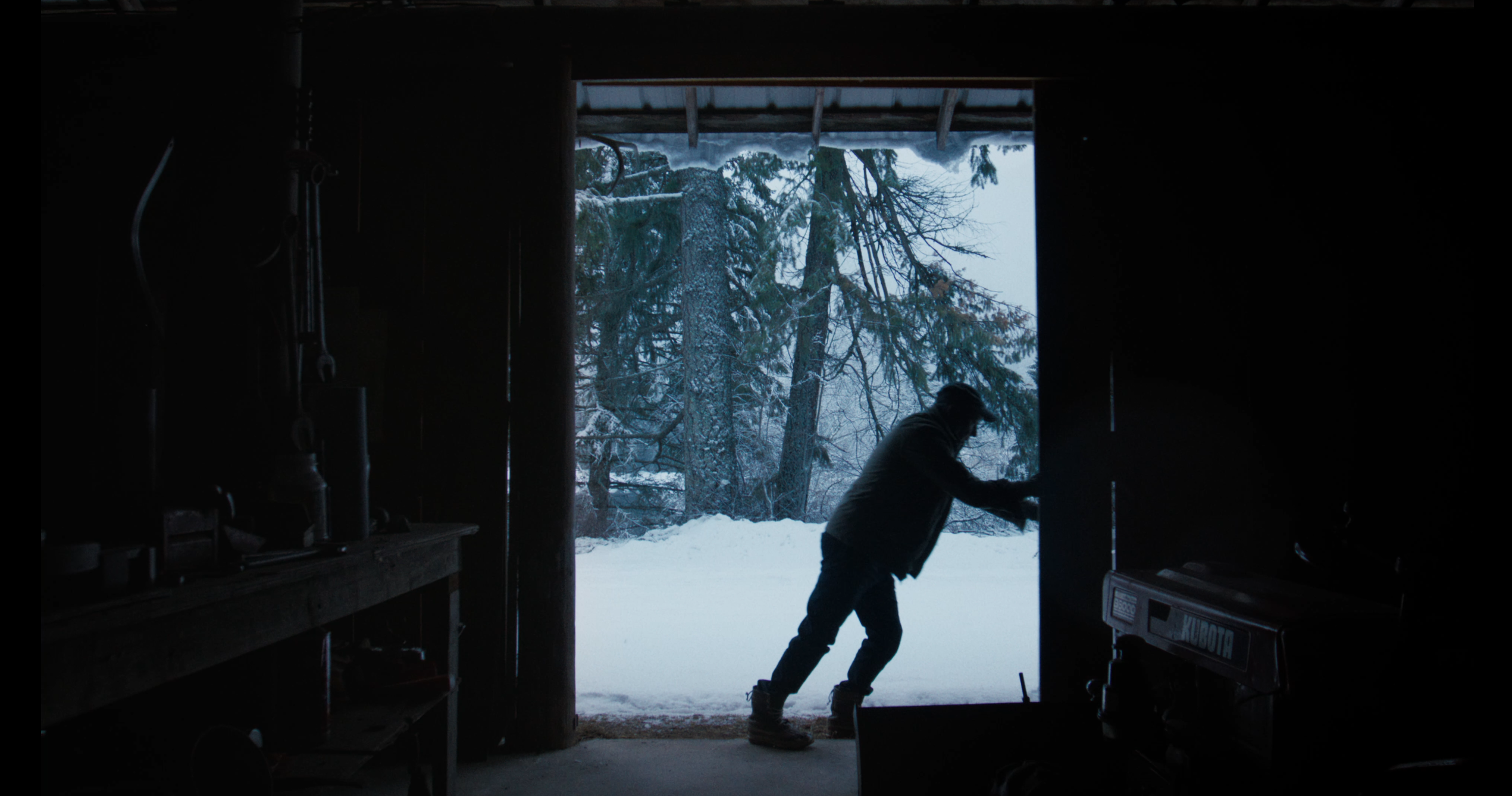 Forever Young
a short film by CK9 Studios
We all need purpose, and if you are lucky enough to retire, how do you fill that void? These passionate seniors have cracked the code in their own way. You can ski for a long time…if you know where to find the powder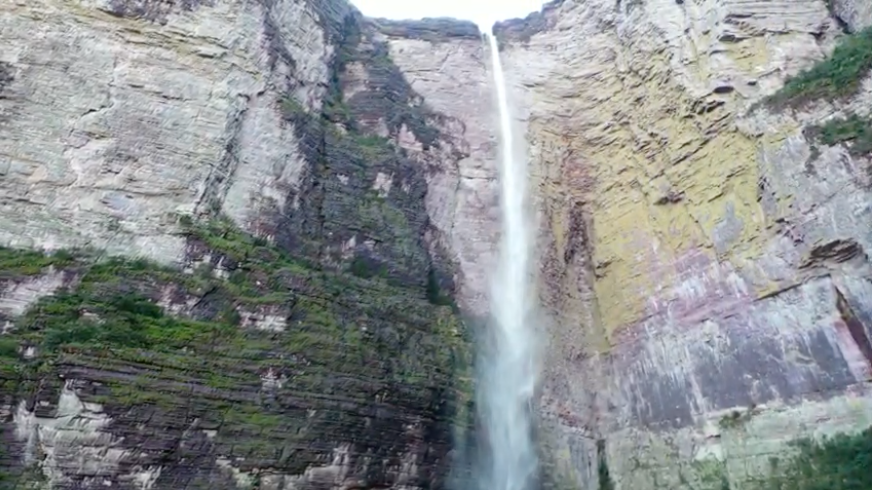 Going to the Bottom
a film by Isaac Carter
Going to the Bottom follows a group of hikers as they travel 3 days to the bottom and back of the astounding 380m high Fumasa waterfall in Brasil.
Half Moon Woman
a film by Isaac Carter
This short film showcases Nakusp local Birch Bark Biting artist Half Moon Woman.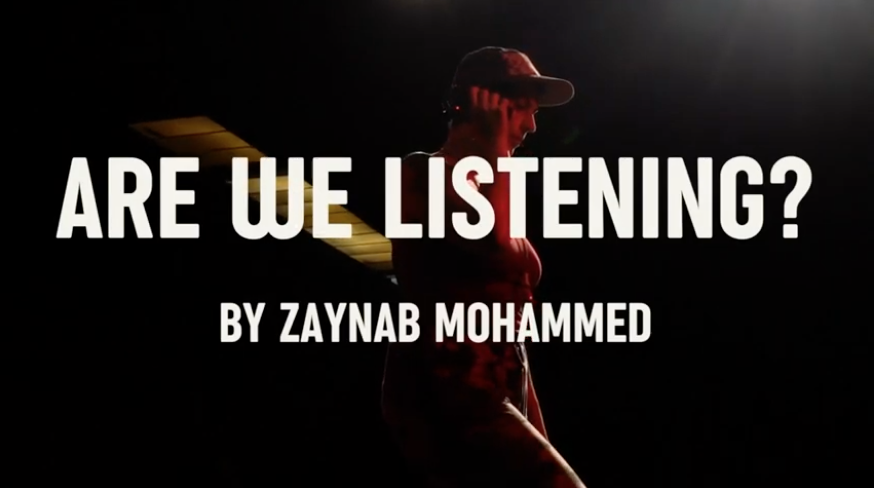 Are We Listening
a film by Zaynab Mohammed
Poet Zaynab Mohammed present "Are We Listening?" – an endeavour which stems from her curiosity about the power of listening and what it means in relation to ourselves, to each other and to our natural environment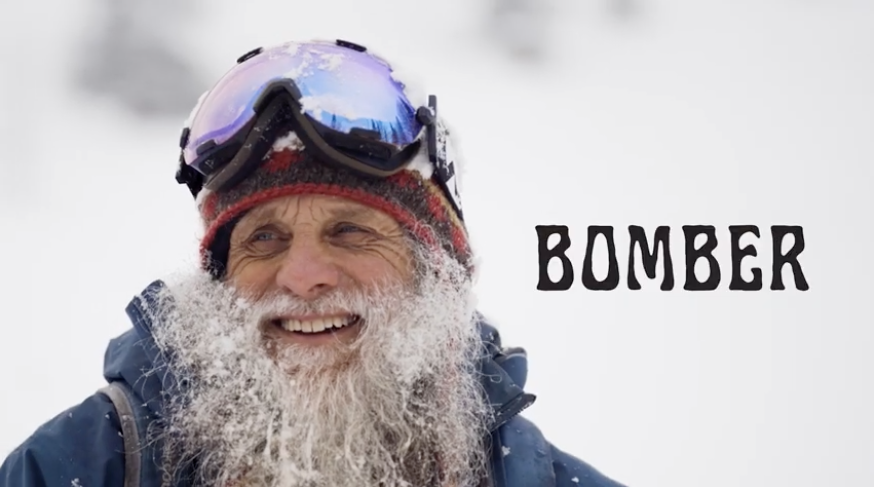 Gone Skiing
a film by Aidan Croskrey
Brian Cross has done it all, from a ski bum in a school bus, to a mineral prospector, wildlands firefighter, sheep farmer, custodian and owner of two backcountry ski lodges. But where he feels most at home is at his lodge in the mountains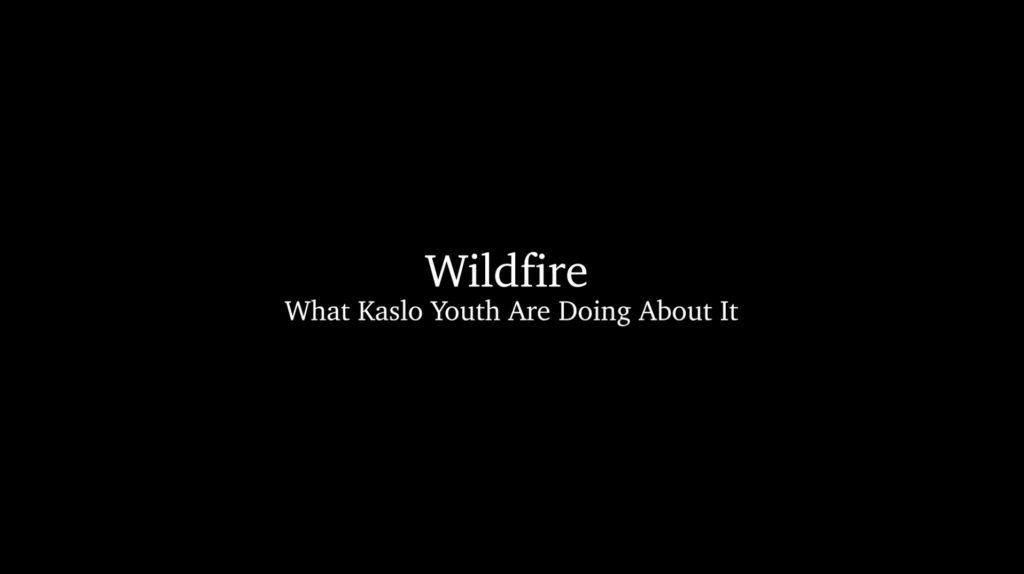 Youth Climate Corps – Kaslo Firesmart
a film by Carlo Alcos
In Kaslo, the community is doing their part to protect the town from the growing threat of wildfires. In this short film, a group of young filmmakers capture some of these efforts.
Froovy Kaslo
a film by Jan Van Gold
This short and fun video features the song Froovy Kalso. This song was chosen as Kaslos theme song for 2022.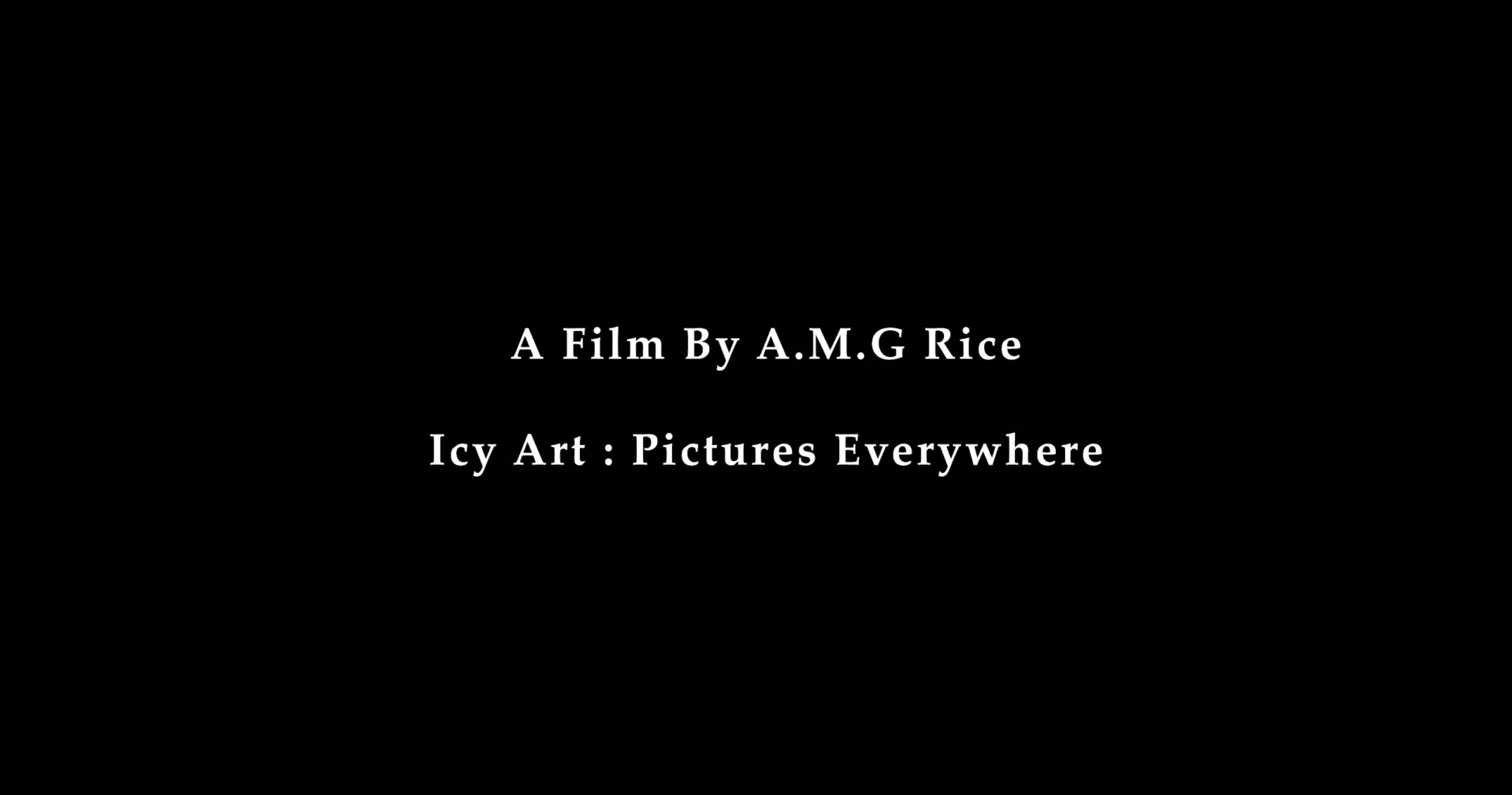 Icy Art: Pictures Everywhere
a slideshow by A.M.G. Rice
Icy Art is a slideshow of Winter 23′ photos taken and compiled by an 11-year-old child, who also composed and played the accompanying music.
—————————————————-
2022 LIneup
A Day in the Meadows
a slideshow by Erica Momeyer
Would you like to go for a hike? We'll spend all day in the meadows. Let's be the first ones on the trail in the morning and the last ones back at the parking lot. We'll take a ton of pictures, go for a swim or two and watch the sunset. It's fall in the meadow and the larches are golden, let's immerse ourselves in the beauty and magic.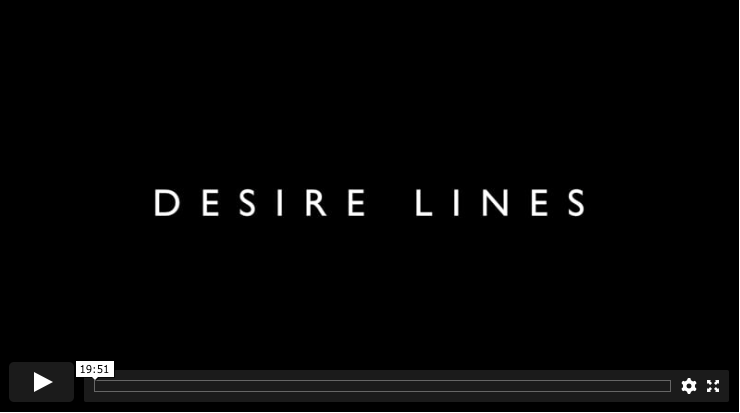 Desire Lines
a film by Ryan Flett
Follow world-record highliner, Mia Noblet, as she returns to her hometown of Nelson, British Columbia, to combine highlining and backcountry skiing near her local ski resort, Whitewater.
With the support of her family and lifelong friends, Mia pushes the limits of her sport in a way that she could never have imagined had she not come back home.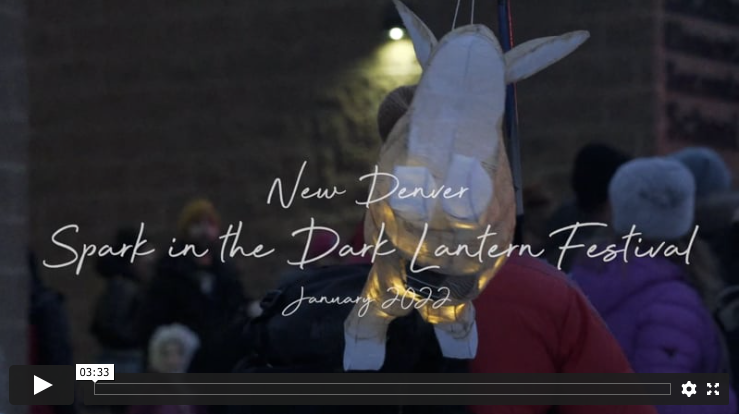 New Denver Lantern Festival
a film by Isaac Carter

"One handmade lantern brings a spark of light. Many lanterns brought light to an entire community. We built lanterns to show we choose light and then we carried them to our extended care residents to show they too are community and light."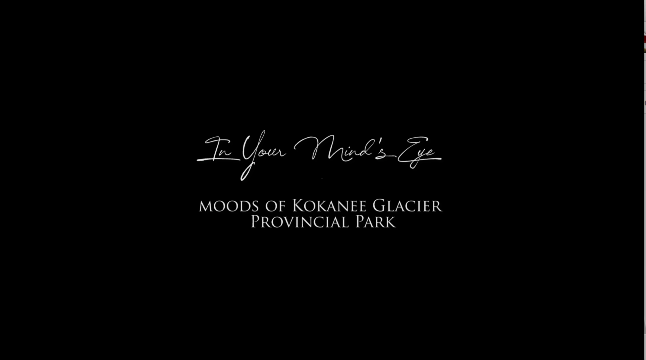 In Your Mind's Eye
a film by Petra Hekkenberg, Whitney Taylor and Sam Harrison
Experience Kokanee Glacier Park through landscape video and excerpts from the park's logbooks, which date back to the 1970's. In Your Mind's Eye offers an intimate take on what the park means to those who love it.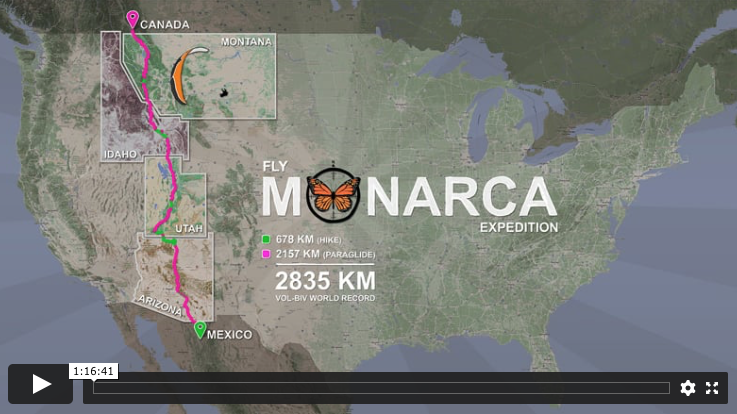 Fly Monarca
a film by Benjamin Jordan
In pursuit of a dream, and inspired by a butterfly, an ambitious paraglider pilot attempts to fly across the United States, from Mexico to Canada, relying solely on the sun, wind and his own willpower.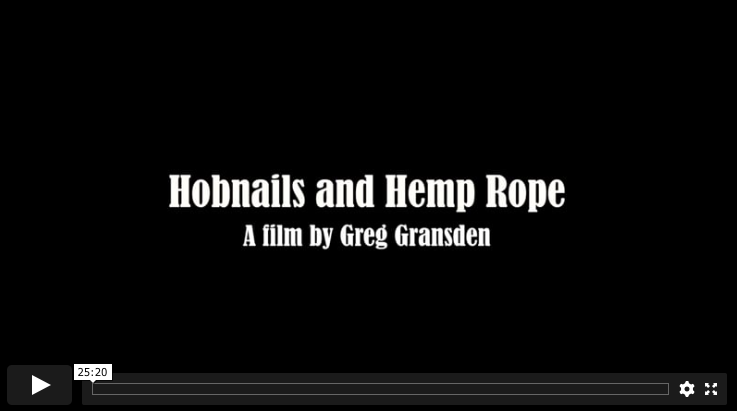 Hobnails and Hemp Rope
a film by Greg Gransden
A group of climbers set out to re-enact one of the most daring ascents in Canadian mountaineering history – the 1916 conquest of Bugaboo Spire. But using 100-year-old equipment to climb one of BC's most iconic peaks proves to be no easy feat.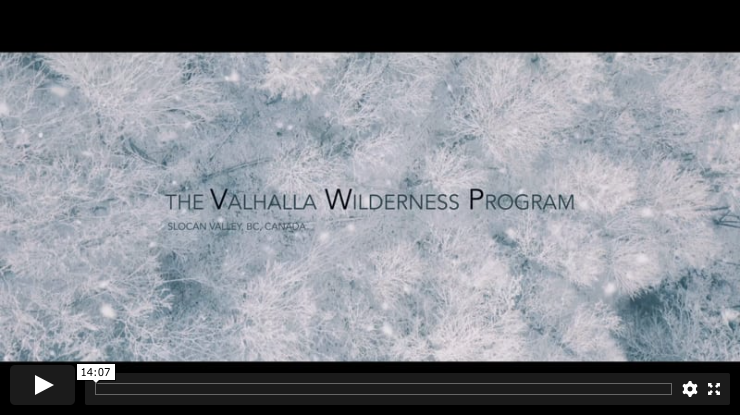 The Valhalla Wilderness Program
a film by Rachael Bone
The documentary 'The Valhalla Wilderness Program' was produced in order to highlight the importance of this high school program and the love and dedication of the coordinator, Sean Marechal has put into it over the past 23 years.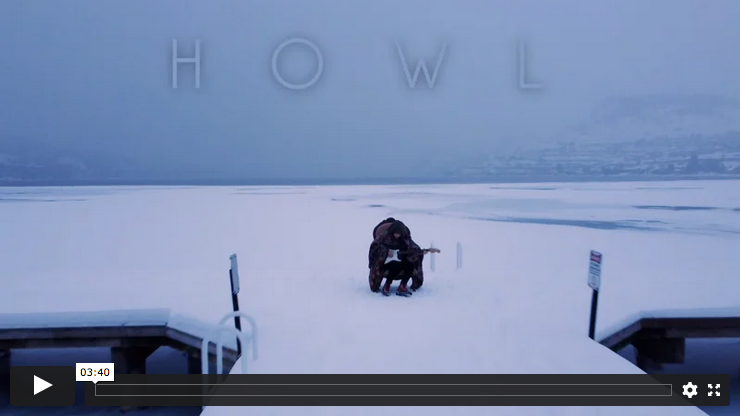 Howl
a film by Doomed Creative
"Howl" a song written and performed by October Poppy. This Video intends to portray the subtleties of living here like a warm cup of coffee or wood heat in the winter, along side the awe inspiring landscape of the Kootenays.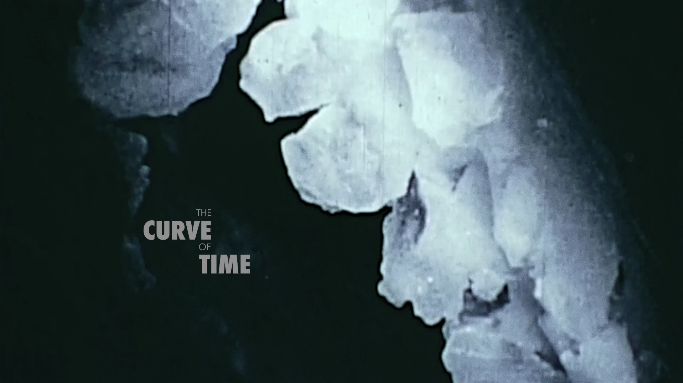 The Curve of Time – People's Choice 2019
a film by Jordan Manley and Switchback Entertainment
Due to climate change, ski seasons will be markedly shorter by 2050. Lower elevations will receive significantly less snowfall. Professional skiers Greg Hill & Chris Rubens peer into the future and have a conversation with their future selves, contemplating the sobering forecast and the impact their thirst for adventure has on the very environment that sustains and fulfills them.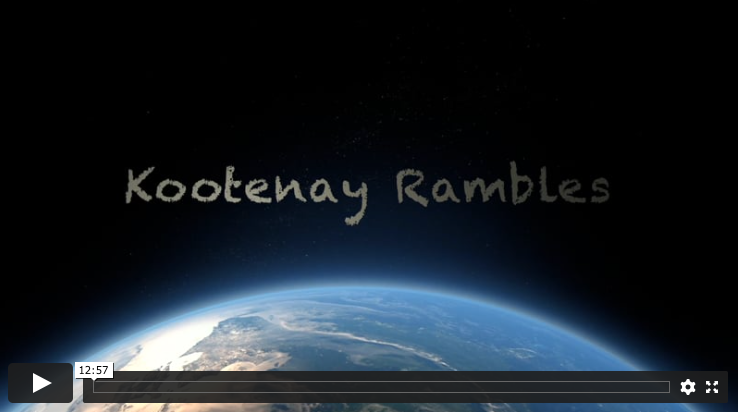 Kootenay Rambles – People's Choice 2017
a film by Jim Lawrence
Kootenay Rambles is a compilation of exhilarating moments, portraying Mother Nature and her awe-inspiring creations at work and play. Utilizing high definition video Jim leads us through lively beaver ponds, snowy meadows, high windy ridges, and into fragile environments of the natural world.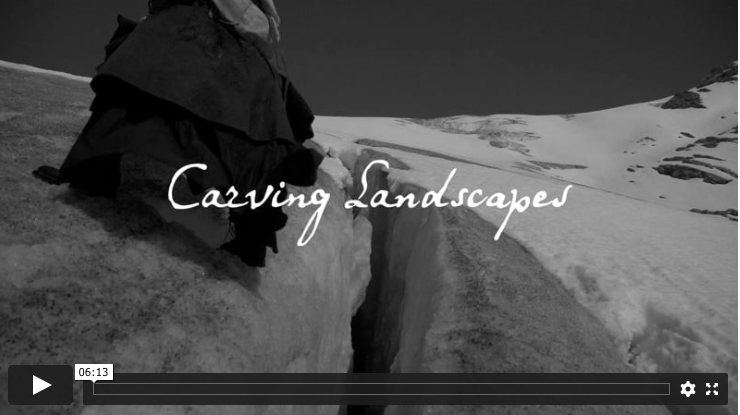 Carving Landscapes – People's Choice 2019
a film by Agathe Bernard
Atypical for her time, Mary Vaux defies all gender roles, mountain weather and traditions to spark the first glaciology study in North America. Her perseverance brings her back to the same glacier for five decades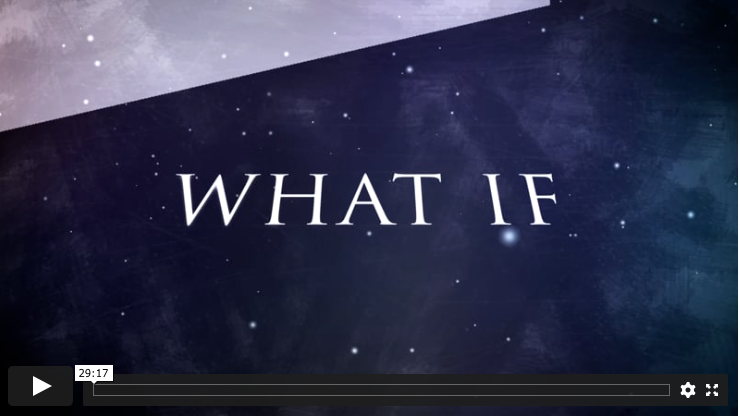 What iF – People's Choice – 2020
a film by Jesse Schpakowski
A documentary based upon the possibilities and undeniable relatability of disabilities and the outdoors. Two adventures with Spinal Cord Injury, are joined by local advocates, on an adventure that which takes them from Revelstoke to Nelson, by way of crank and paddle.
---
2021 Lineup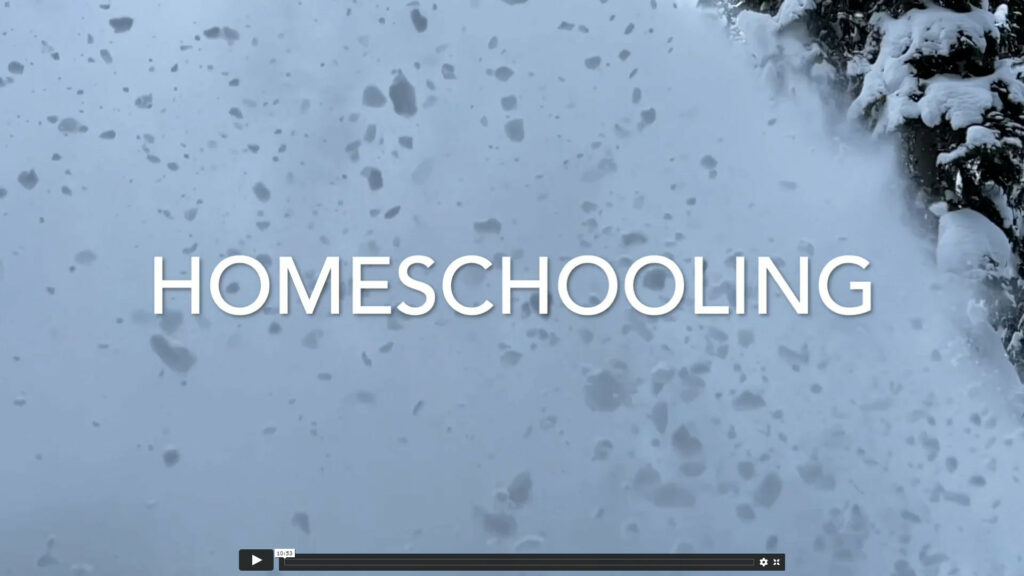 Home Schooling
a film by Bryn and Julie Perry
6 year old Sapphire Perry has lots to learn while homeschooling in the Kootenays. Luckily with so few distractions she can focus on what's important!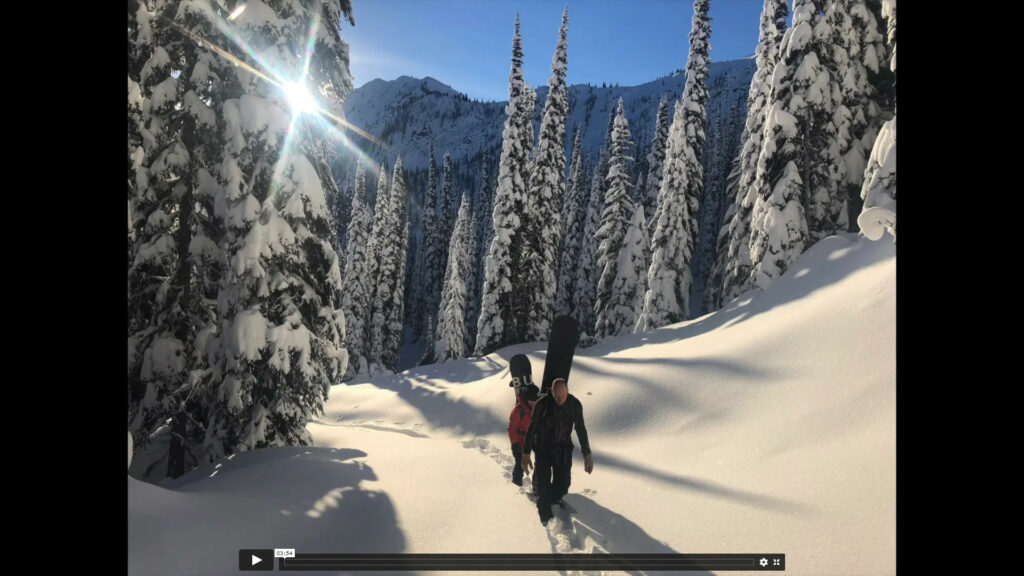 Time and Two Words
a film by Myles Berney
Time and Two Words a short film by Myles Berney asks local backcountry users 2 questions. How long have you been backcountry skiing in the Kootenays? and What 2 words best describe the Backcountry experience for you?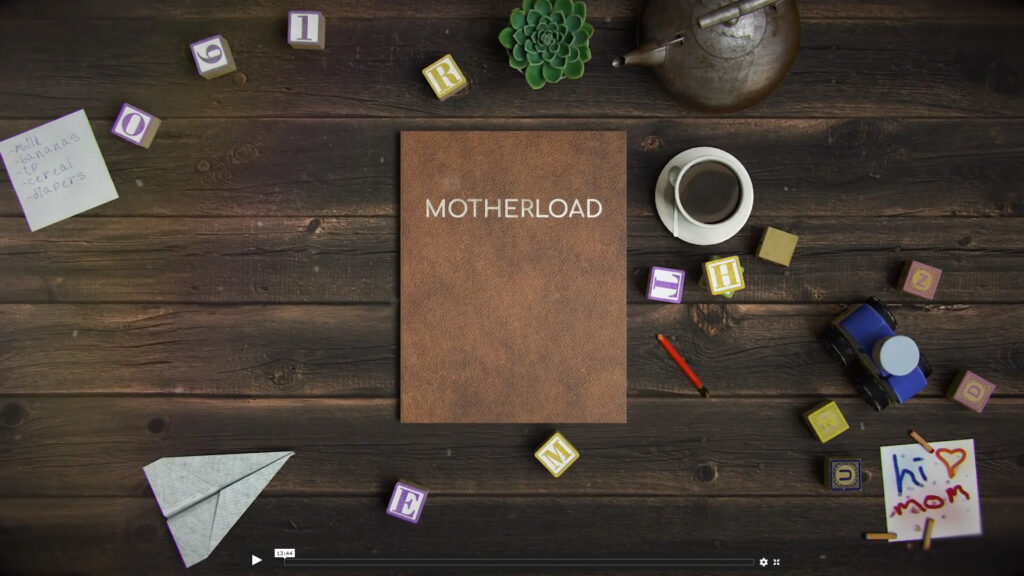 Motherload
a Lynch sisters film
Follow professional skiers and mothers Izzy Lynch and Tessa Treadway as they carry the load of loss, life changing events, and the love of their children into the mountains where they find the moments of peace, growth and healing that help them carry on.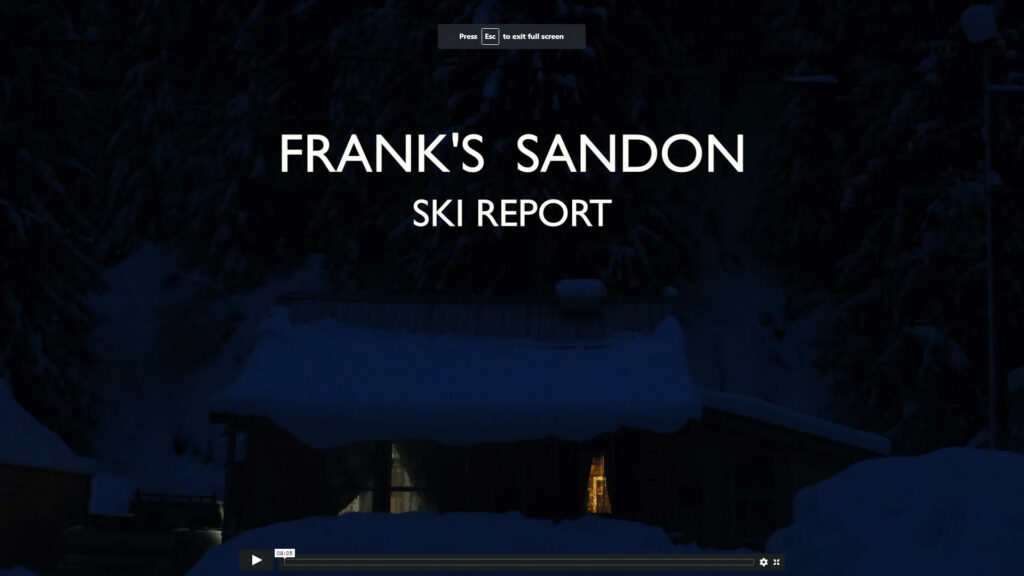 Frank's Sandon Ski Report
a film by Whitney Taylor and Petra Hekkenberg
Every morning as the sun peeks over the Selkirks, people of the North Slocan Valley wake up to Frank's Sandon Ski Report. Frank Barnes, a Sandon local, calls from his remote mountain home to New Denver village to report conditions of the cross country trail he tracks and maintains during the snowy winter months. Through the lens of one man's commitment to connecting others with the outdoors, we gain insight into the labour of love of volunteer trail maintenance.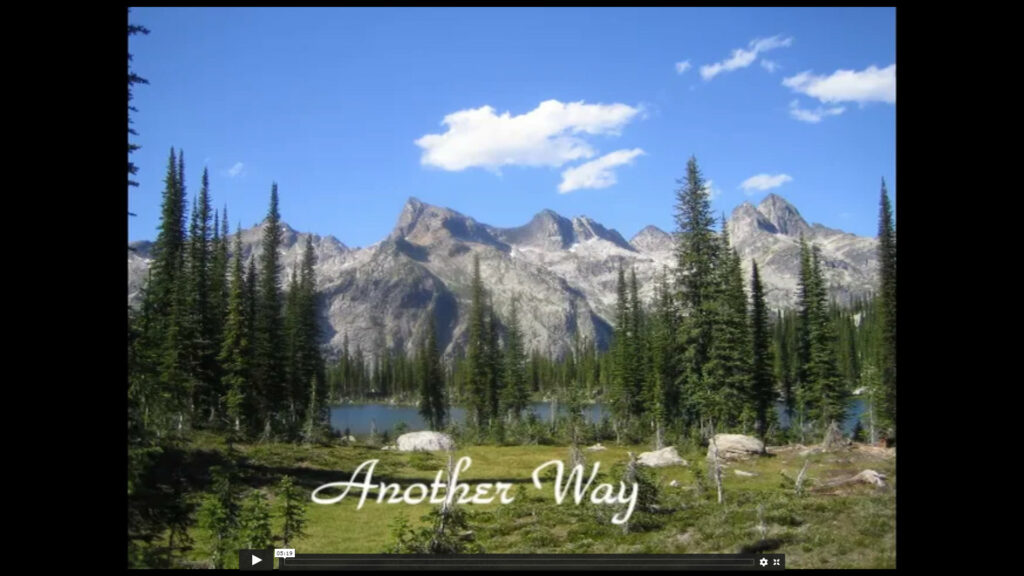 Another Way
a film by Mark Adams
"Another Way" is a walk through the alpine of the southern Valhalla Range, and a conversation about forestry and the way forward.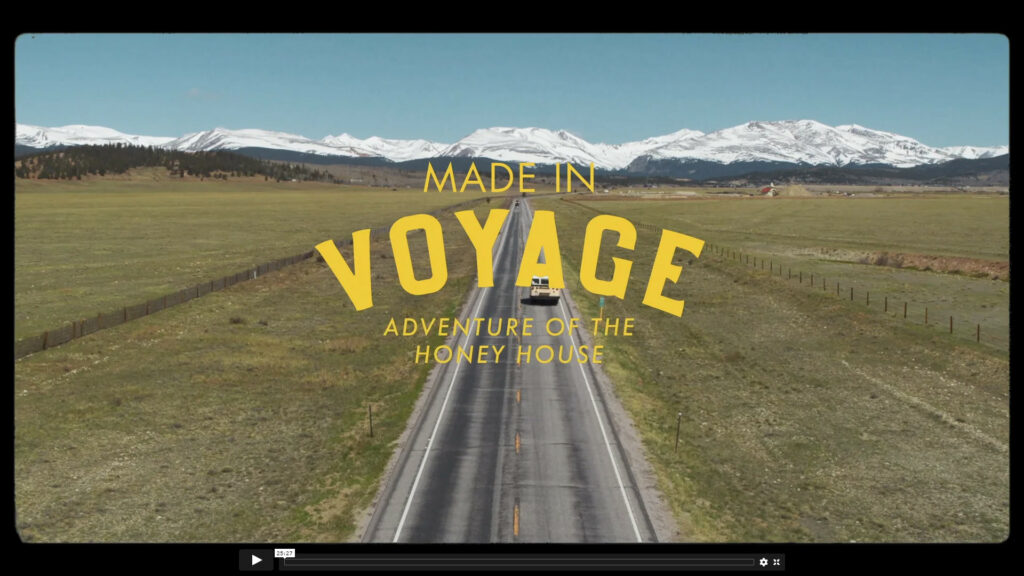 Made In Voyage
a film from directors Joey Schusler and Wiley Kaupas
"Who hasn't dreamed of putting their life on hold to embark on an adventure where only your imagination sets the boundaries for what is possible? A trip where time stands still, far removed from the responsibilities, social engagements, and smartwatches of today's fast-paced 21st century lifestyle. Follow Cody and Kellyn as the travel the west in their converted 1960's school bus on an adventure filled with incredible encounters, untracked snow, fun, and sharing.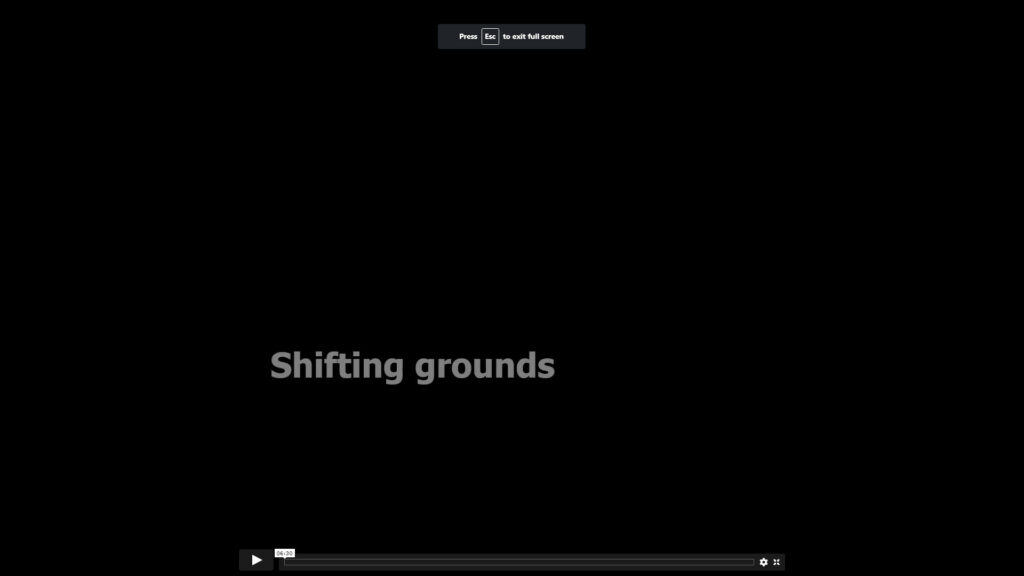 Shifting Grounds
a film by Alison Trim
An obsession with the everchanging view of the New Denver glacier outside her window inspired this silent short visual poem/digital slideshow. All the photographs in this work were taken from the artist's deck.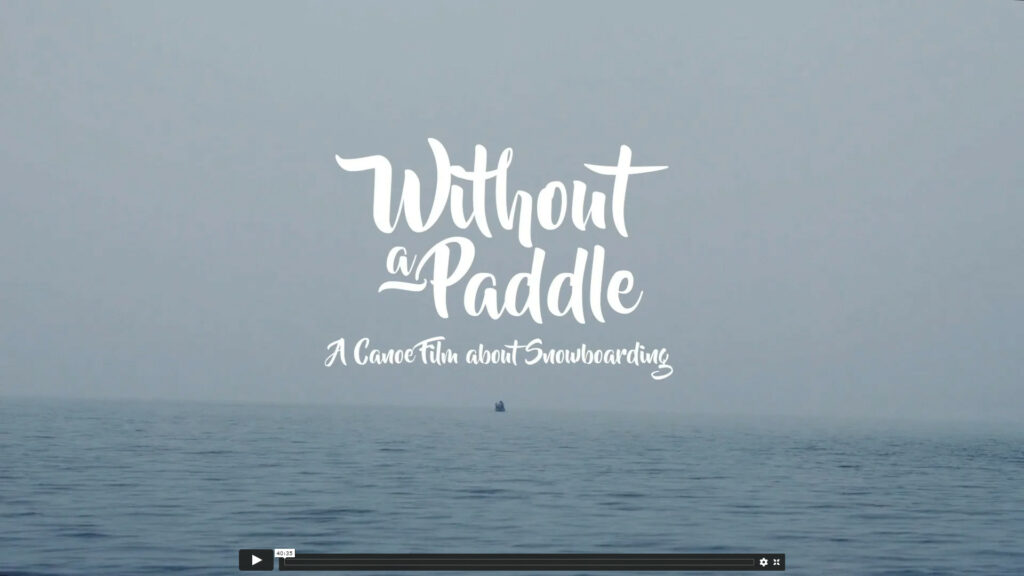 Without a Paddle
a film by Johan Rosen and Nick Khattar
Without a Paddle is an adventure film that blends the history of the upper Columbia River with a 140km paddle from the foot of the Mica Dam to the top of the Revelstoke Dam. Four intrepid snowboarders seek to retrace a portion of David Thompsons footsteps down the Columbia River, in the middle of January, during one of the coldest snaps in recorded history in Revelstoke.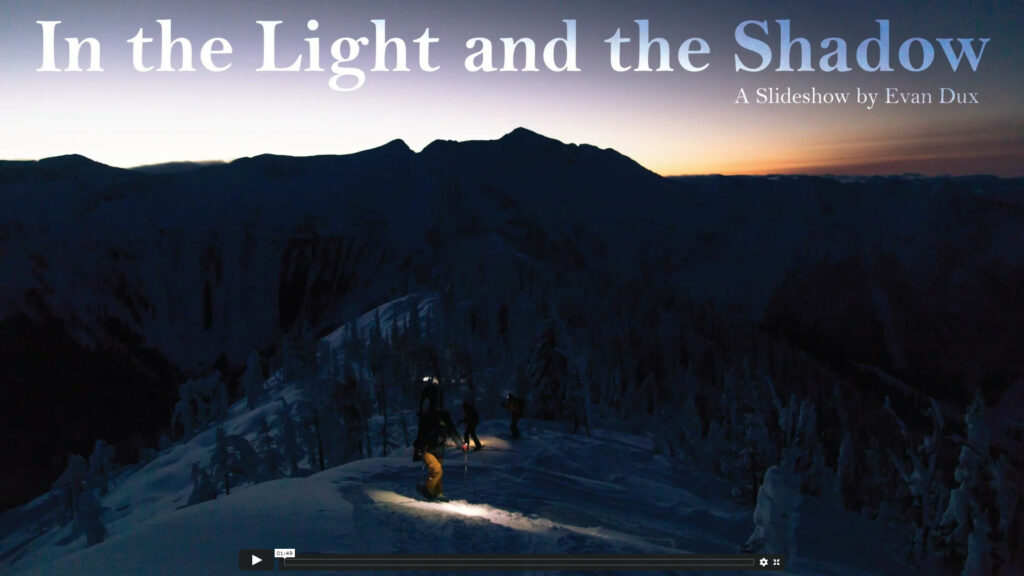 In the Light and the Shadow
a slideshow by Evan Dux

In the Light and the Shadow is a collection of photographs from the past two years that remind Evan of the wonderful people and places that make winter in British Columbia so special. Evan hopes this slideshow helps you appreciate the beauty of the natural world the next time you step outside.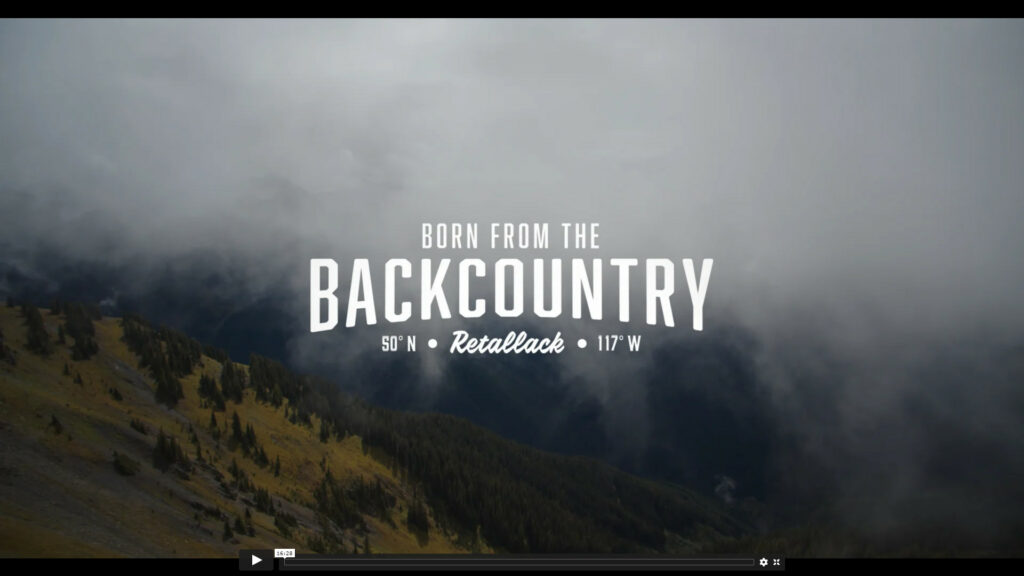 Born from the Backcountry
a film from Freehub Magazine
Less than four miles as the crow flies from Retallack Lodge lies Antoine Basin, a heavily mined, yet seemingly untapped valley, especially when it comes to trail building. Born from the Backcountry, a new film from Freehub Magazine, follows Thomas Vanderham, Veronique Sandler and the Retallack build crew as they spend a week camping and creating in this place of endless potential.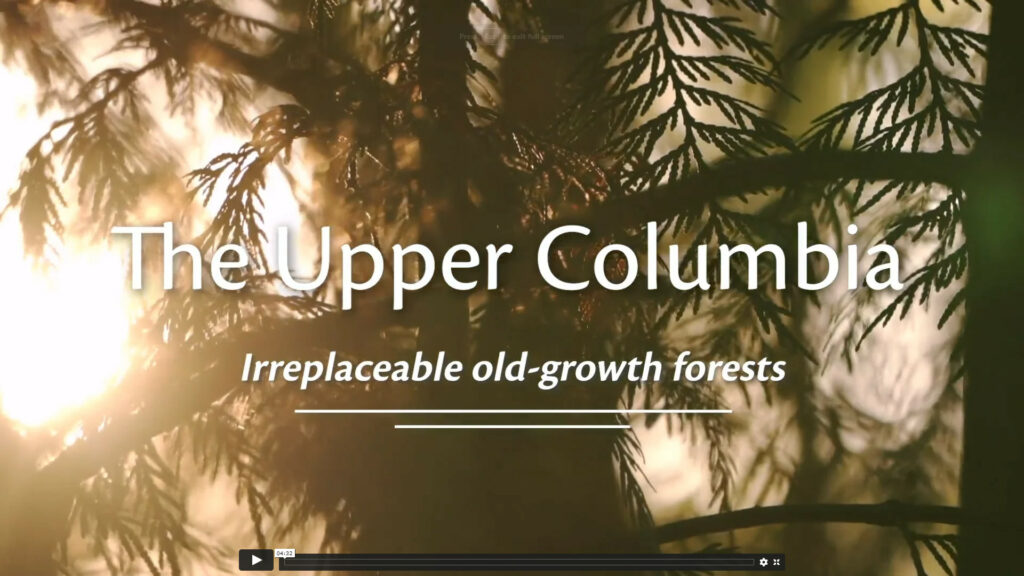 Irreplaceable old-growth forests
From Nadine Raynolds with Y2Y – Filmed and Edited by Lynn Trinh
Wild places like the unique ecosystem of the inland temperate rainforest, and the wild species that depend on it, are what shape the identity of the Upper Columbia river basin and the people who live here. This region boasts some of the most ancient and fantastic forests left on the planet – essential for freshwater, climate resilience, habitat for endangered species, and outstanding recreation.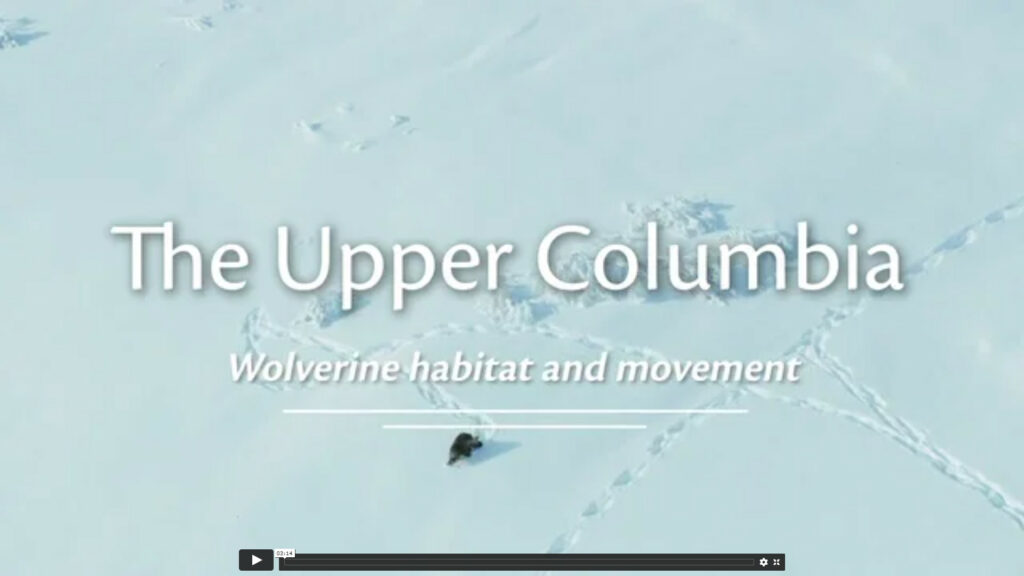 Wolverine habitat and movement
From Nadine Raynolds with Y2Y – Filmed and Edited by Lynn Trinh
Wolverines are one of the rare species that make B.C.'s Upper Columbia special. As snow lovers, they share spaces with winter recreationists. Wolverines have low population numbers, but large home ranges. They travel long distances for food and mates, so are scarcely seen, making these mammals difficult to study. Learn about the wily wolverine and how you can help with Wolverine Watch.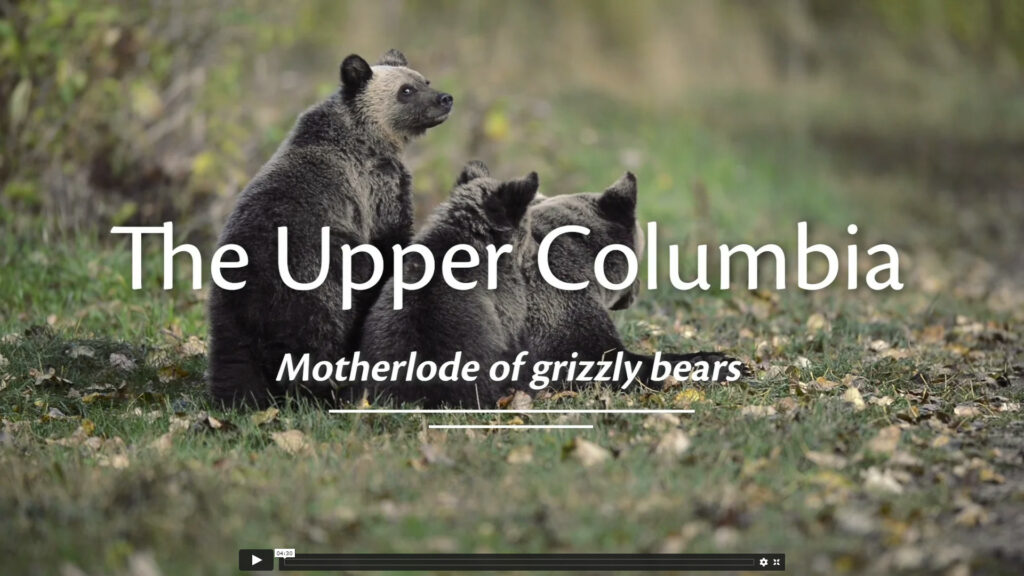 Motherload of grizzly bears
From Nadine Raynolds with Y2Y – Filmed and Edited by Lynn Trinh

Around 15,000 grizzly bears live in B.C. Still relatively wild and with adequate food sources, including kokanee salmon and huckleberries, the Upper Columbia River basin is important habitat and a key wildlife corridor for north-south grizzly bear movement. Learn about these magnificent animals and what people are doing to maintain the motherlode.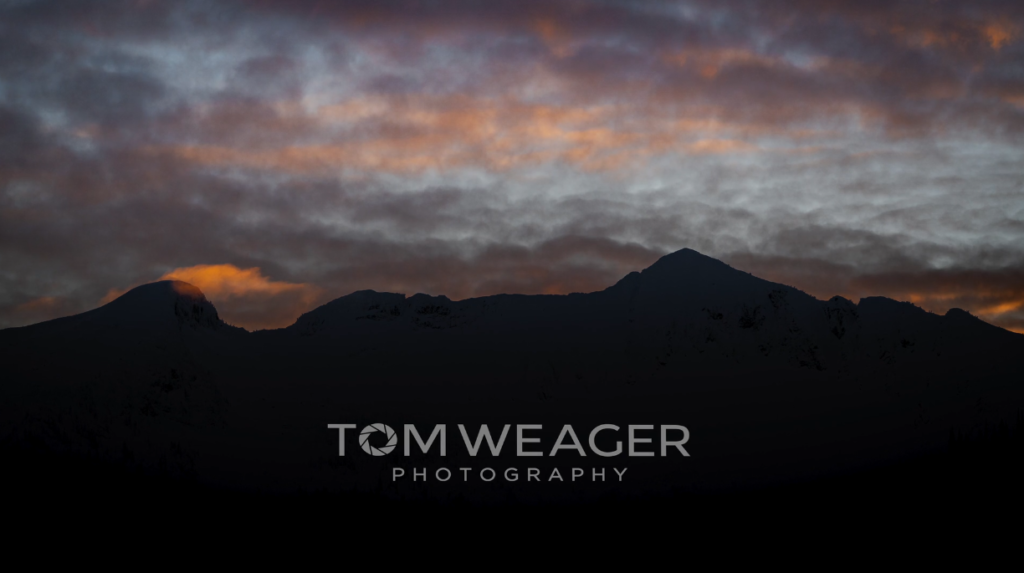 One Day
a slideshow by Tom Weager
One Day, a slideshow from Photographer Tom Weager is a collection of images taken over many days while ski-touring in the West Kootenay's. Using this collection of images Tom is attempting to tell the tale of a single day spent touring in this magic place from dawn till dusk.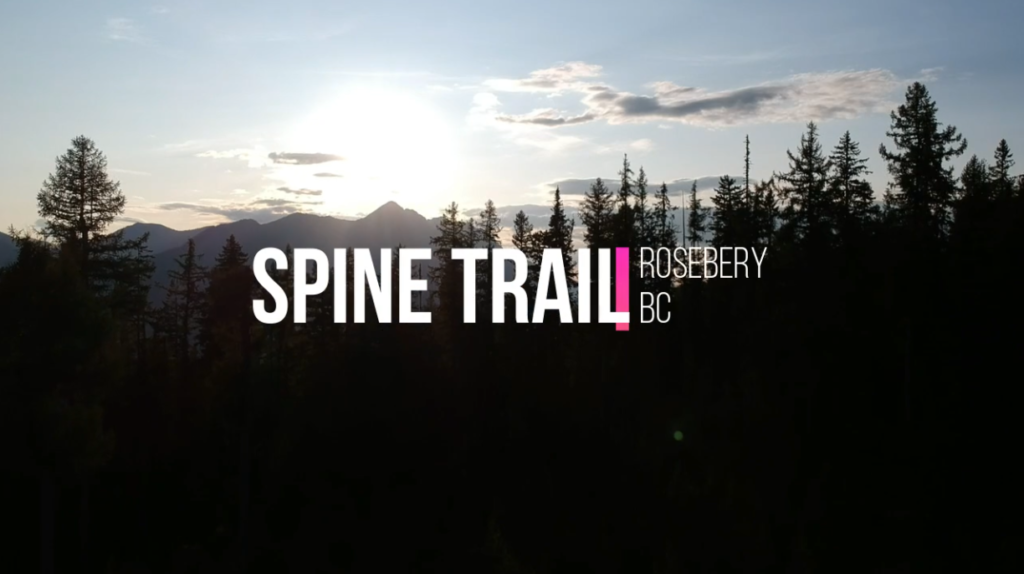 Spine Trail – Rosebery, BC
a film by Mike Riediger and Jesse Schpakowski
Spine Trail follows Rosebery riders Kim and Ormond as they navigate the 3.8 km Spine Trail, purpose built for Adaptive riders in 2017 by the North Slocan Trails Society with support from Tara Llanes and Elladee Brown. Filmed by Jesse Schpakowski and edited by Mike Riediger. Produced by Kootenay Adaptive Sports Association.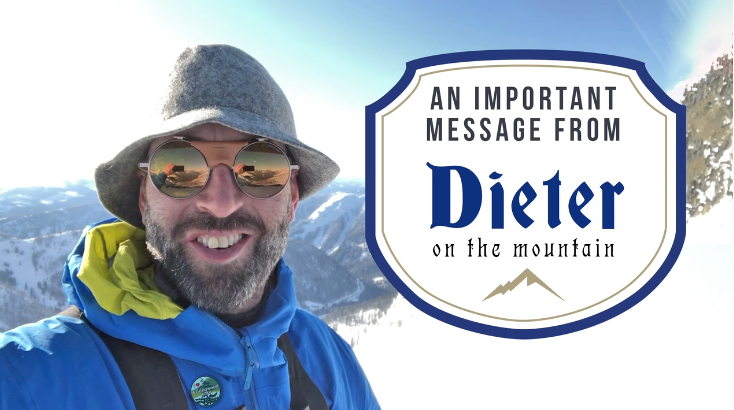 An Important Message From Dieter on the Mountain
a film by Agathe Bernard and Amy Allcock
Local muse Dieter on the Mountain (Mitchell Scott) makes an impassioned plea on behalf of the grizzly bears to save Cottonwood Lake.