We are now accepting submissions for our 2022 festival lineup. Submissions will be accepted until the January 31st deadline.
—————————————————————————————————————-
2021 Lineup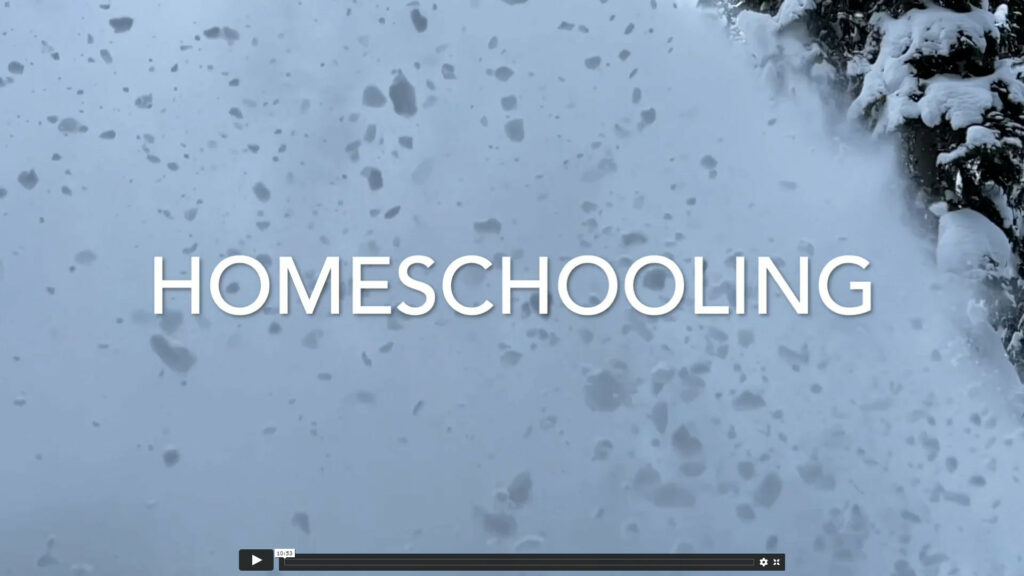 Home Schooling
a film by Bryn and Julie Perry
6 year old Sapphire Perry has lots to learn while homeschooling in the Kootenays. Luckily with so few distractions she can focus on what's important!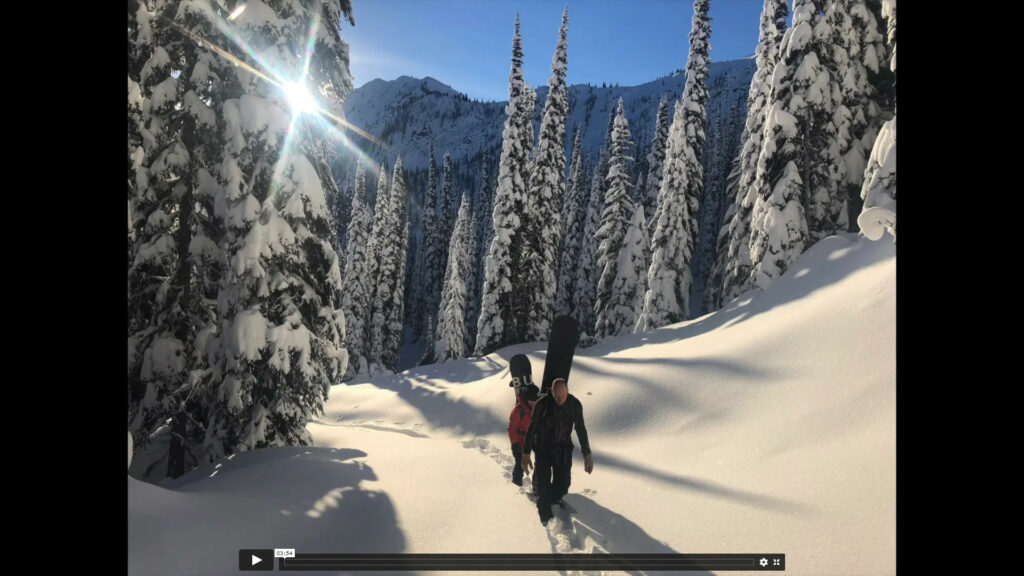 Time and Two Words
a film by Myles Berney
Time and Two Words a short film by Myles Berney asks local backcountry users 2 questions. How long have you been backcountry skiing in the Kootenays? and What 2 words best describe the Backcountry experience for you?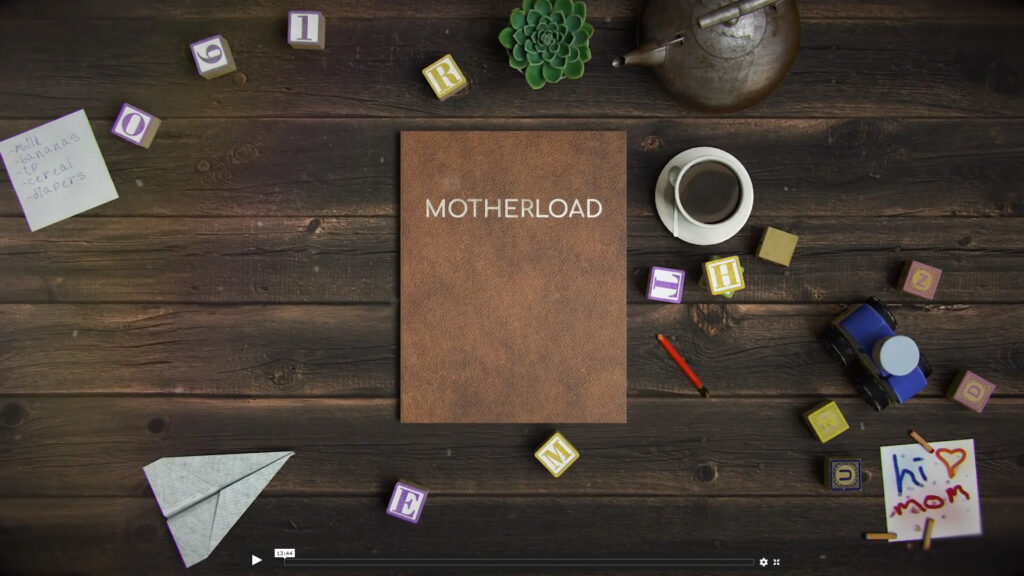 Motherload
a Lynch sisters film
Follow professional skiers and mothers Izzy Lynch and Tessa Treadway as they carry the load of loss, life changing events, and the love of their children into the mountains where they find the moments of peace, growth and healing that help them carry on.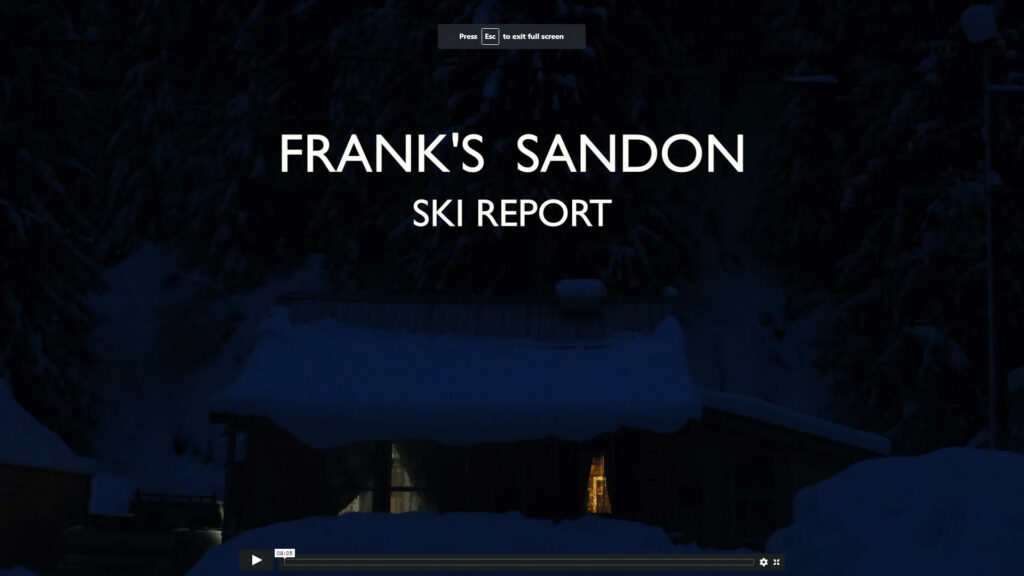 Frank's Sandon Ski Report
a film by Whitney Taylor and Petra Hekkenberg
Every morning as the sun peeks over the Selkirks, people of the North Slocan Valley wake up to Frank's Sandon Ski Report. Frank Barnes, a Sandon local, calls from his remote mountain home to New Denver village to report conditions of the cross country trail he tracks and maintains during the snowy winter months. Through the lens of one man's commitment to connecting others with the outdoors, we gain insight into the labour of love of volunteer trail maintenance.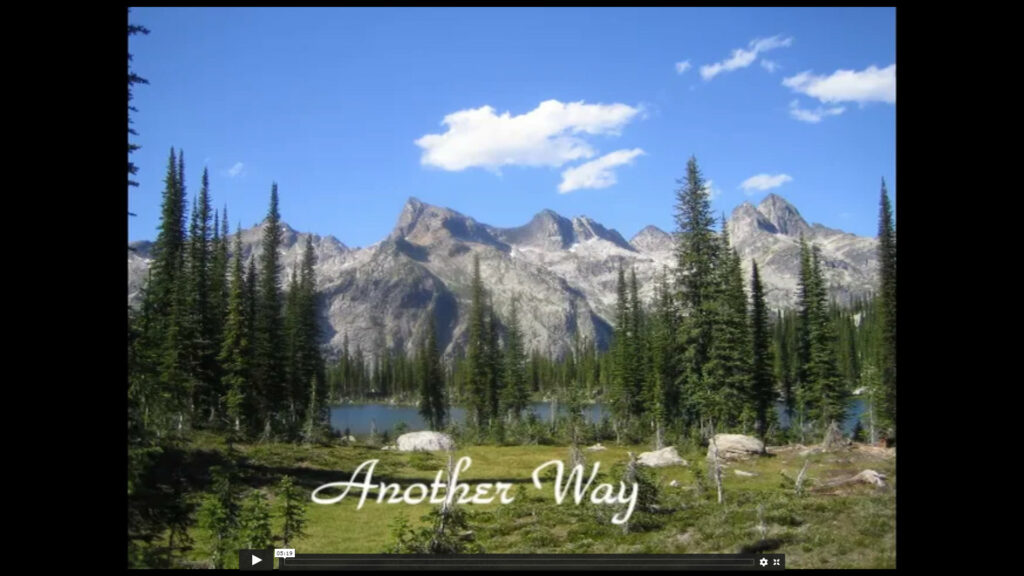 Another Way
a film by Mark Adams
"Another Way" is a walk through the alpine of the southern Valhalla Range, and a conversation about forestry and the way forward.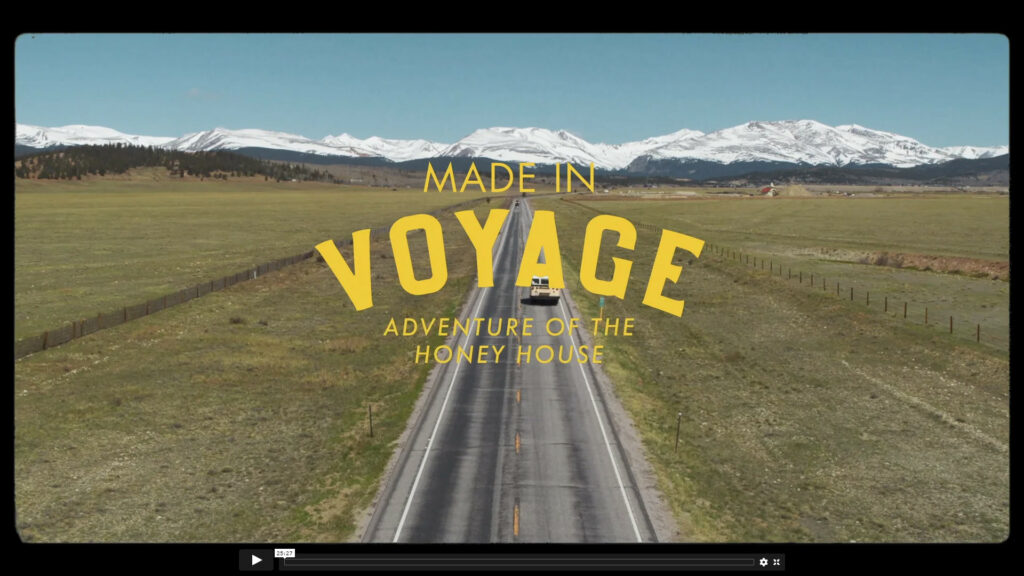 Made In Voyage
a film from directors Joey Schusler and Wiley Kaupas
"Who hasn't dreamed of putting their life on hold to embark on an adventure where only your imagination sets the boundaries for what is possible? A trip where time stands still, far removed from the responsibilities, social engagements, and smartwatches of today's fast-paced 21st century lifestyle. Follow Cody and Kellyn as the travel the west in their converted 1960's school bus on an adventure filled with incredible encounters, untracked snow, fun, and sharing.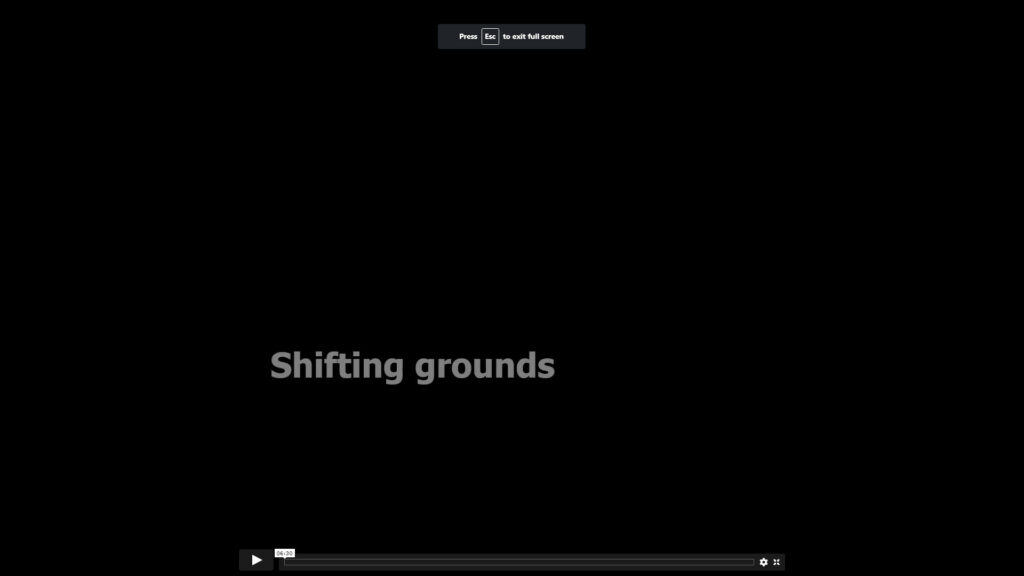 Shifting Grounds
a film by Alison Trim
An obsession with the everchanging view of the New Denver glacier outside her window inspired this silent short visual poem/digital slideshow. All the photographs in this work were taken from the artist's deck.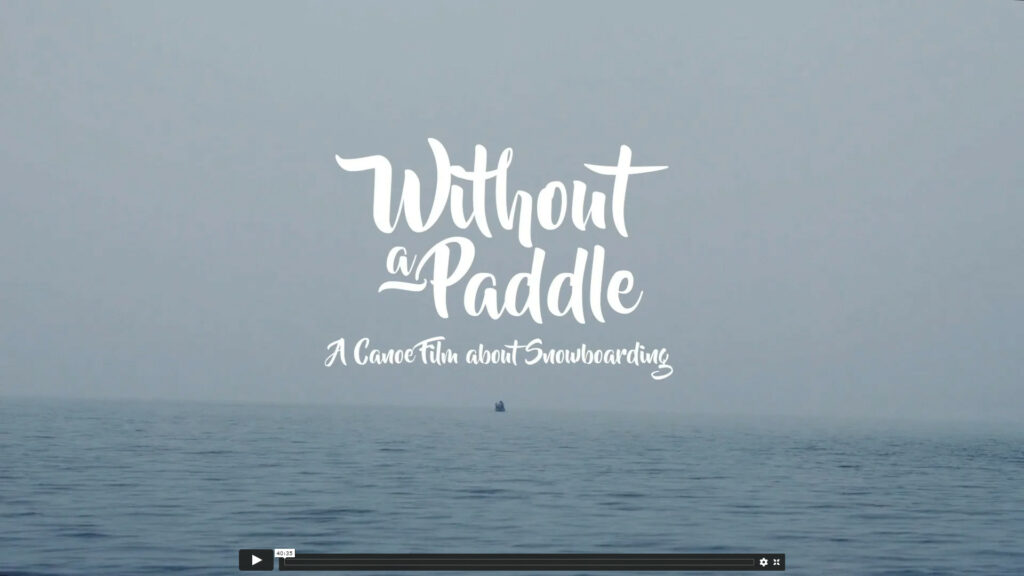 Without a Paddle
a film by Johan Rosen and Nick Khattar
Without a Paddle is an adventure film that blends the history of the upper Columbia River with a 140km paddle from the foot of the Mica Dam to the top of the Revelstoke Dam. Four intrepid snowboarders seek to retrace a portion of David Thompsons footsteps down the Columbia River, in the middle of January, during one of the coldest snaps in recorded history in Revelstoke.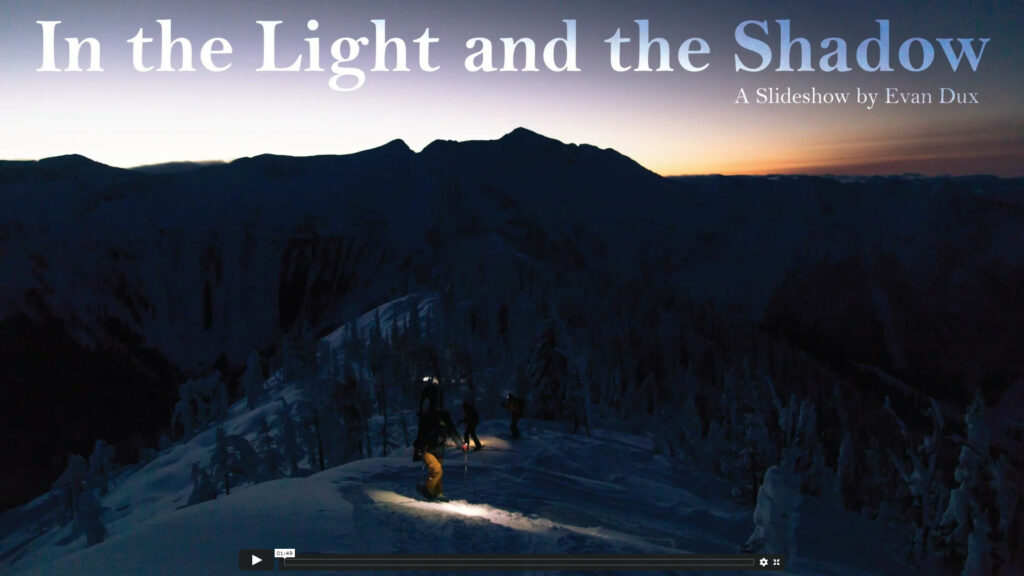 In the Light and the Shadow
a slideshow by Evan Dux

In the Light and the Shadow is a collection of photographs from the past two years that remind Evan of the wonderful people and places that make winter in British Columbia so special. Evan hopes this slideshow helps you appreciate the beauty of the natural world the next time you step outside.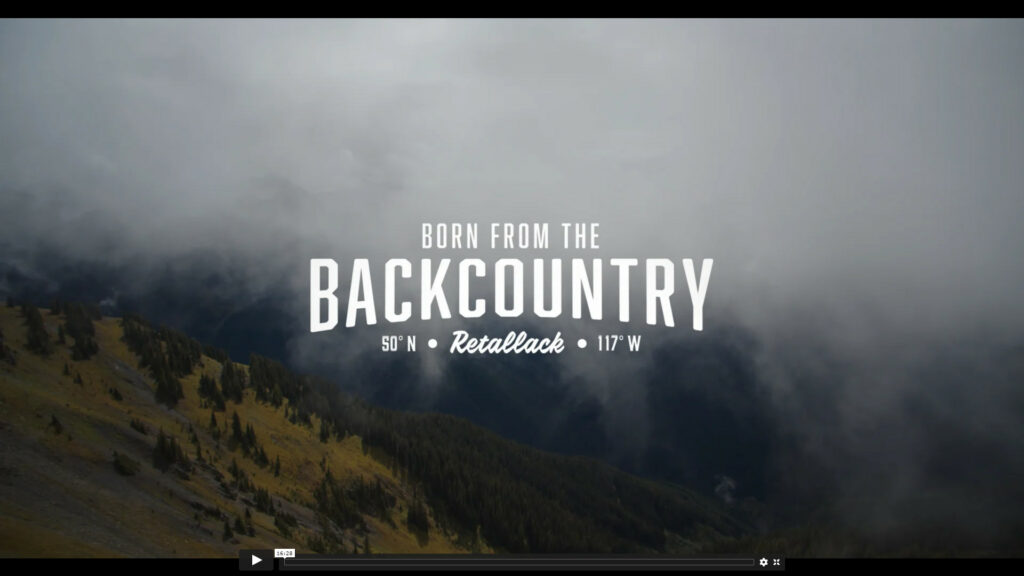 Born from the Backcountry
a film from Freehub Magazine
Less than four miles as the crow flies from Retallack Lodge lies Antoine Basin, a heavily mined, yet seemingly untapped valley, especially when it comes to trail building. Born from the Backcountry, a new film from Freehub Magazine, follows Thomas Vanderham, Veronique Sandler and the Retallack build crew as they spend a week camping and creating in this place of endless potential.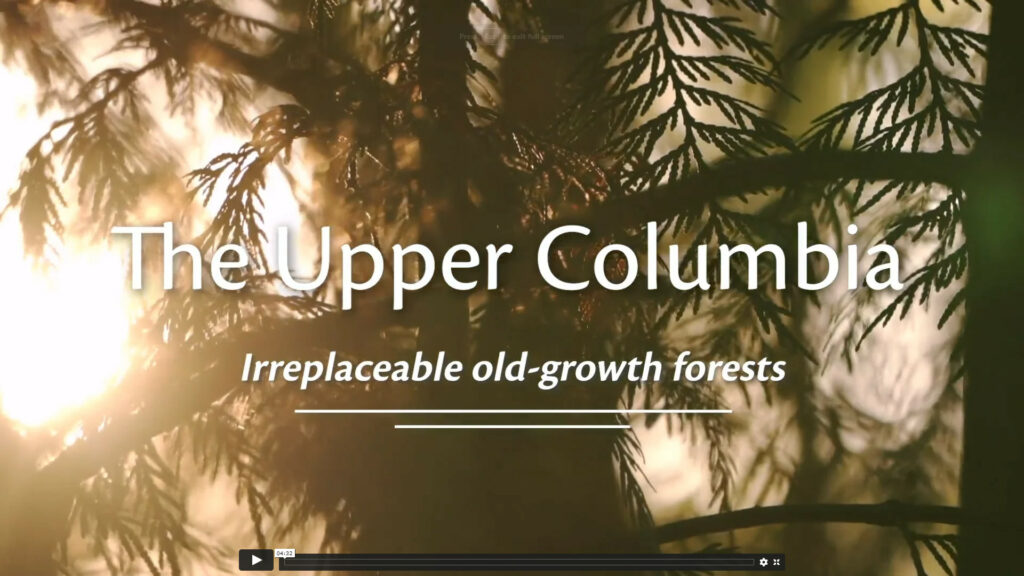 Irreplaceable old-growth forests
From Nadine Raynolds with Y2Y – Filmed and Edited by Lynn Trinh
Wild places like the unique ecosystem of the inland temperate rainforest, and the wild species that depend on it, are what shape the identity of the Upper Columbia river basin and the people who live here. This region boasts some of the most ancient and fantastic forests left on the planet – essential for freshwater, climate resilience, habitat for endangered species, and outstanding recreation.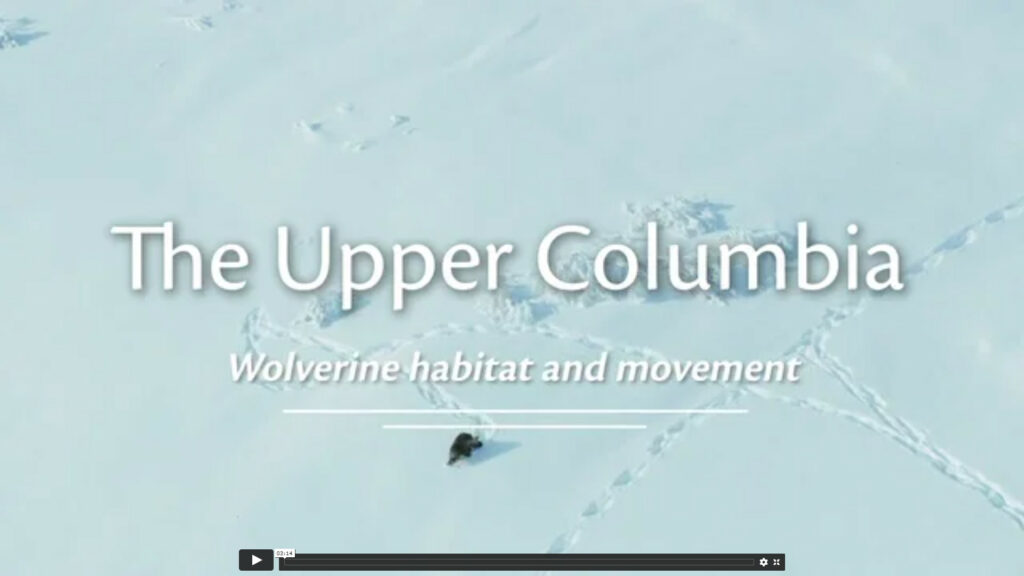 Wolverine habitat and movement
From Nadine Raynolds with Y2Y – Filmed and Edited by Lynn Trinh
Wolverines are one of the rare species that make B.C.'s Upper Columbia special. As snow lovers, they share spaces with winter recreationists. Wolverines have low population numbers, but large home ranges. They travel long distances for food and mates, so are scarcely seen, making these mammals difficult to study. Learn about the wily wolverine and how you can help with Wolverine Watch.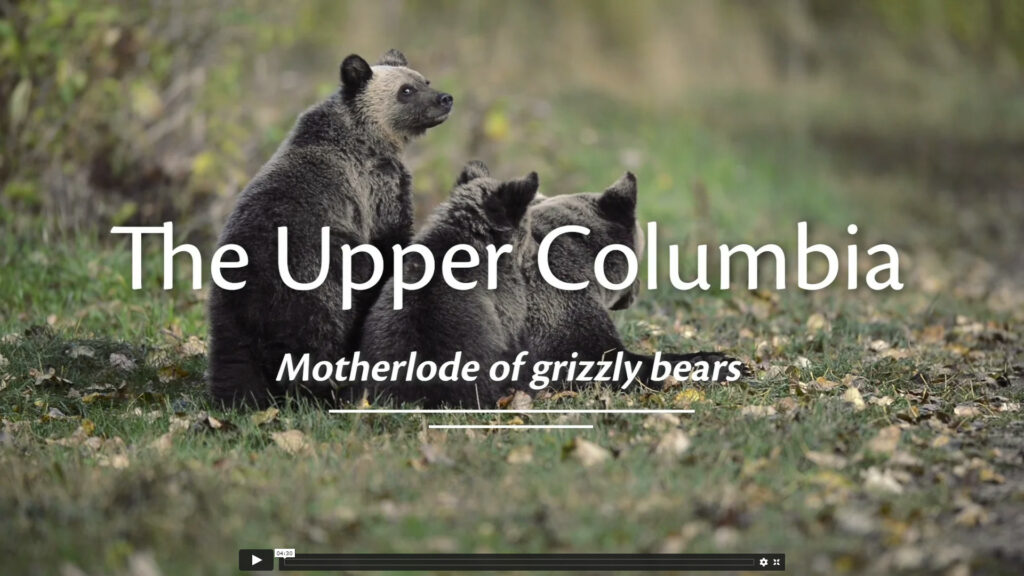 Motherload of grizzly bears
From Nadine Raynolds with Y2Y – Filmed and Edited by Lynn Trinh

Around 15,000 grizzly bears live in B.C. Still relatively wild and with adequate food sources, including kokanee salmon and huckleberries, the Upper Columbia River basin is important habitat and a key wildlife corridor for north-south grizzly bear movement. Learn about these magnificent animals and what people are doing to maintain the motherlode.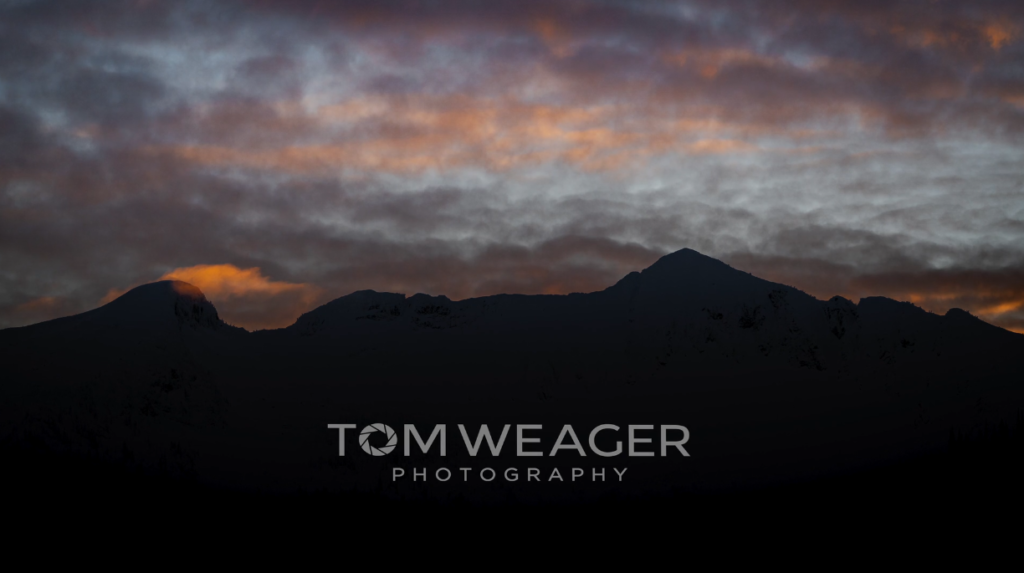 One Day
a slideshow by Tom Weager
One Day, a slideshow from Photographer Tom Weager is a collection of images taken over many days while ski-touring in the West Kootenay's. Using this collection of images Tom is attempting to tell the tale of a single day spent touring in this magic place from dawn till dusk.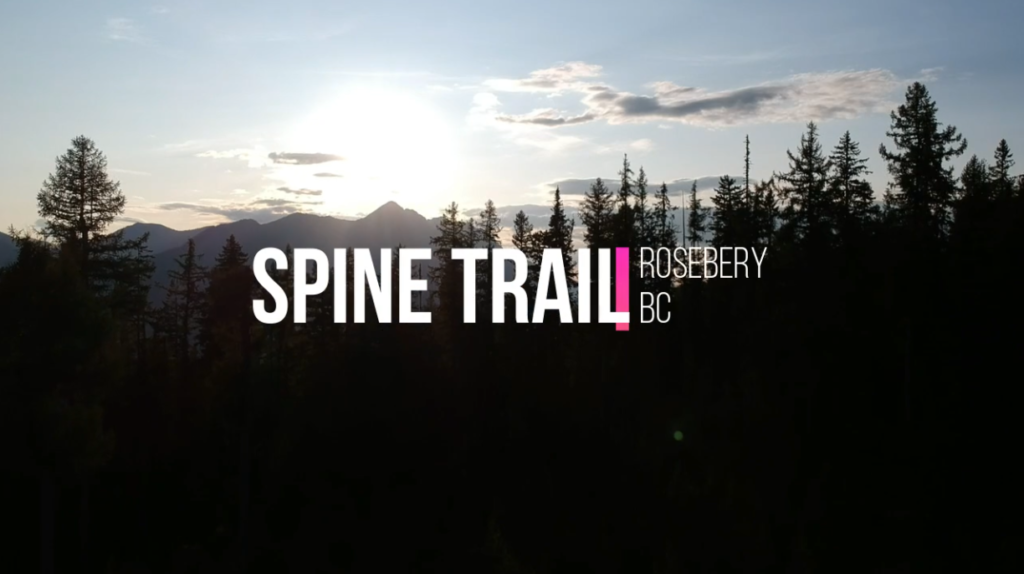 Spine Trail – Rosebery, BC
a film by Mike Riediger and Jesse Schpakowski
Spine Trail follows Rosebery riders Kim and Ormond as they navigate the 3.8 km Spine Trail, purpose built for Adaptive riders in 2017 by the North Slocan Trails Society with support from Tara Llanes and Elladee Brown. Filmed by Jesse Schpakowski and edited by Mike Riediger. Produced by Kootenay Adaptive Sports Association.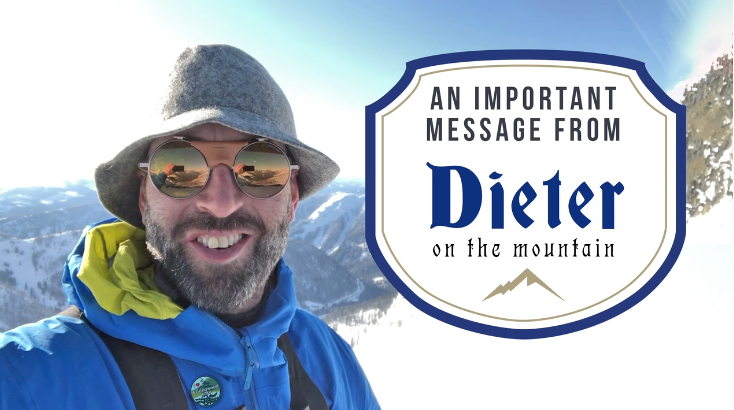 An Important Message From Dieter on the Mountain
a film by Agathe Bernard and Amy Allcock
Local muse Dieter on the Mountain (Mitchell Scott) makes an impassioned plea on behalf of the grizzly bears to save Cottonwood Lake.